Your Country

Having recently been invited by David Lorimer MA PGCE FRSA to write about what it has been like to edit Positive Health PH Online over more than 22 years virtually plunged me down a proverbial deep black hole of introspection; 22+ years is, after all, a quarter of a century.
I hope that my assembled article in Issue 235, originally published in the Scientific & Medical Network Review No. 121 with its considered perspective about the many facets of Integrated / Complementary versus Allopathic / Conventional healthcare does justice to what a veritably insurmountable task is entailed in bringing together two disparate universes which barely communicate with each other.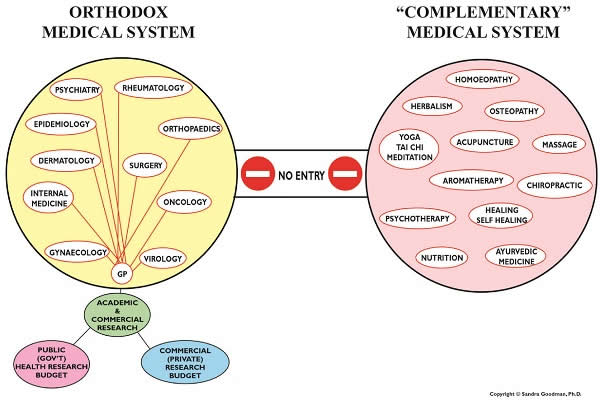 When I first started to discuss my proposed model of Integrated Medicine in a Talk delivered at Olympia in May 1997, it appeared to be a no-brainer that an integration system would be preferable to the compartmentalization of Medical / Allopathic disciplines, separated from the entire historical / traditional branches of non-pharmaceutically-derived healthcare, including many of which – herbal medicine, osteopathy, nutrition - form the basis of current medical practice.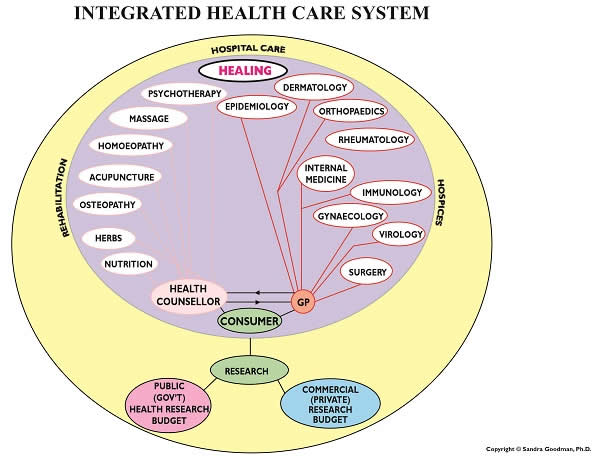 The launch of Positive Health PH Online in 1994 occurred following the publication of my books Germanium The Health and Life Enhancer, Vitamin C The Master Nutrient and Nutrition and Cancer - Health State of the Art which emerged after the then Bristol Cancer Help Centre almost collapsed following the catastrophic headlines of the early 1990s and negative publicity about the flawed Chilvers BCHC research study. I was and remain to this day hugely disappointed about not being able to fund a clinical research study into the potential clinical efficacy of organic germanium for HIV Aids. An even more potent symbol of the strength of the pharmaceutical industry resulted in the banning from sale of organic germanium as a nutritional supplement.
Some Twenty Two years and 235 Issues of Positive Health PH Online later with >3500 articles, >3500 research abstracts, Book Reviews, Letters, > 1,500 Authors, I have come to appreciate even more deeply how wide and polarized is the gap between Natural and Drug-based health treatment, as has been comprehensively analyzed and excoriated by investigative writer Martin Walker in books including Dirty Medicine, Skewed and Dirty Medicine The Handbook.
And I am certainly not alone; the proponents and campaigners for Integrated Medicine are many, including Dr Robert Verkerk, Founder, Executive & Scientific Director of Alliance for Natural Health who recently posted about two of the most divisive issues in medicine - cancer and vaccinations. Details regarding the myriad complexities of vaccination policies including Autism-Vaccination links, published by JB Handley are excerpted in the Letters to the Editor Issue 235. Additional important information regarding vaccination policies in the UK and the USA have been posted by the Alliance for Natural Health and the Bolen Report.
The College of Medicine with a Team including Dr Michael Dixon vigorously promote a vision of Integrated Medicine and Sustainable Healthcare "to encourage the funders, providers and service users of health services to work together to create better health and to work together with health organisations, practitioners and patients:
Health creation extends beyond health services and needs to be integrated with initiatives in all health related areas such as schools, housing and local business.
We must go beyond conventional practice and embrace a wider range of potential treatments and health initiatives, which may improve quality of life and health outcomes. We will create this as a social mission with an equal partnership between health practitioners and patients."
Other campaigns are also afloat to attempt to bring about an Integrated Healthcare System in the wake of the Brexit Referendum result.
"a group of around 50 passionate leaders from the fields of natural health and alternative and complementary medicine, filed into the Thatcher Room at Portcullis House, Westminster. In a meeting of the All-Party Parliamentary Group on Integrated Healthcare, chaired by David Tredinnick, MP for Bosworth, a plan was hatched that aims to bring a sea of change to healthcare in the wake of Britain's exit from the European Union….
"With those in attendance ranging from representatives of professional organisations such as the National Institute of Medical Herbalists (NIMH), Alliance of Registered Homeopaths (ARH) and the Chinese Medical Institute and Register (CMIR), it was empowering to experience a unified front. It was agreed that David Tredinnick, Dr Verkerk and a select group of experts would appeal directly to the Rt Hon David Davis MP - Secretary of State for Exiting the European Union (Brexit Secretary) – to take on board key recommendations. A position paper would be drawn up by Dr Verkerk and the working group to define the issues and opportunities clearly."
In the meantime, too many people are dying from cancer and the overly toxic treatments - chemotherapy and radiotherapy - which are currently virtually the only lawful cancer treatments. This past week the acclaimed journalist and restaurant critic AA Gill succumbed to metastatic lung cancer, diagnosed too late for successful treatment.
I am currently reading Ty Bollinger's new book The Truth About Cancer, published by Hay House and profiled in the Short Features Issue 235, which I intend to review in a forthcoming issue of PH Online.
This book is written from a global and informative perspective, derived from Bollinger's documentary series with interviews with cancer patients, oncologists and healthcare practitioners and takes a no-nonsense and highly critical stance about orthodox cancer treatments.
The history and politics of cancer;
The takeover of medical education by special interests and for-profit agendas;
How some life-saving treatments have been kept from the public - and why;
Treatment options that go well beyond chemotherapy, radiation, and surgery.
Several of the other illuminating and informative articles published in Issue 235 include editorial features about Homeopathy in Pregnancy, Traditional Indian Holistic Therapy, Futuristic Medicine, Molecular Hydrogen Gas, Low Stomach Acid, Bad Breath, Healthy Posture for Wheelchair Users and Looking after your Joints while Travelling.
As we commence the 23rd year of publishing Positive Health PH Online, it is hard to imagine where the next 20+ years will take us.
Comments:
No Article Comments available
Post Your Comments: