Your Country

Introduction
Are you a carer for your elderly loved one? Do you feel exhausted, worn out, and sometimes frustrated? Or are you at the beginning stages of care and worried about your future as you take on caring for a loved one? These are all normal reactions to have, especially because many times caring is thrust upon us unexpectedly. Many adult children do not consider the difficulties that they will face whilst caring for their ageing parents. Caring for a loved one is so rarely expected or planned for, but there are ways you can plan ahead, even in the trenches of care. Let's look at some essential things to consider when caring for your elderly loved one. Additionally, this article will also look at ways a carer can care for themselves. So much of caring for your elderly loved one will also include suitably caring for yourself, so both aspects of care are extremely important.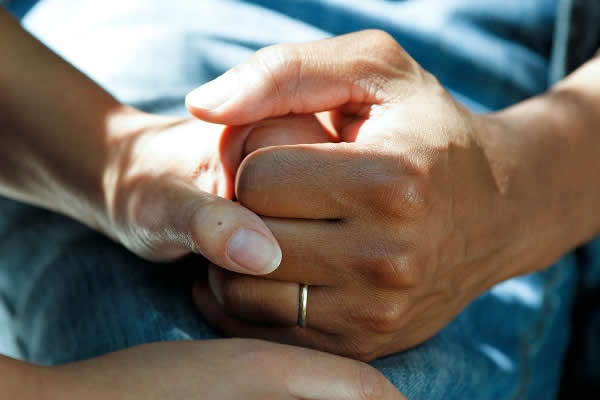 Things to Consider
The core consideration to take into account is your elderly family member's wishes and how you can best fulfil them. Care includes your elderly loved one's physical, mental, and emotional well-being. For some, this may mean full-time care, and for others, it may be occasional or even temporary.
Activities of Daily Living (ADLs) and IADLs
One of the first things to consider when caring for a loved one is the Activities of Daily Living or ADLs. ADLs are key life tasks that allow an individual to live on their own. Without them, a person may need to be in full-time care. They include:
●      Feeding or getting food from a plate into one's mouth;
●      Walking or ambulating. It is the physical act of moving around the house or outside;
●      Grooming and dressing is the ability to select and don clothing to manage one's appearance;
●      Transferring is the term for moving from one position to another. Some examples would be getting out of bed into a standing position or moving from a walker into a chair;
●      Bathing which refers to washing one's body and face in the shower or bath; 
A carer will need to know which, if any, of these ADLs, an elderly individual can handle on their own. Of course, ADLs may be impaired by mobility, mental, and physical strength.
Building off ADLs are Instrumental Activities of Daily Living or IADLs. These are more detailed activities that are also vital to everyday life but are complex skills normally one learns as a teenager. They include:
●      Managing medications which include ordering, picking up, and taking the medication as directed;
●      Home maintenance and housekeeping including keeping the kitchen and bathrooms clean and tidy, and handling the outside chores to keep the exterior of a house in good condition;
●      Managing communication refers to phone calls and mail;
●      Meal preparation which includes making a grocery list, shopping, and cooking;
●      Managing finances from handling financial assets to paying bills;
●      Managing transportation from driving, arranging rides, or handling public transport;
●      Managing shopping needs which includes buying necessities like clothing.
Both ADLs and IADLs are taken into consideration by geriatricians when assessing an elderly's person's ability to function on their own. By assessing what an elderly person can or cannot do, a carer is better able to compensate or overcome any difficulties they may face.
Finances
There are many financial considerations to take into account if you're caring for your elderly loved one. While government programs may help offset some living expenses, and there may be tax exemptions for carers, there are still many financial considerations to contemplate.
●      Continue planning for your financial future. While caring for a loved one may seem to take up money and time, it's still important to consider your future and how to best save money and plan ahead;
●      Find the right insurance coverage. Insurance is an important aspect of financial planning and while there are many kinds of insurance out there, it's important to find ones specifically for your situation. From homeowner's insurance to liability coverage, there are many options to take into account;
●      Plan for long-term care. While it may be difficult to plan for your own care, while you're caring for your loved one, there is no better time to begin planning for your own long term care;
●      Hire a financial advisor. If you are caring for your elderly loved one and have questions about finances, talk to a financial advisor. They are best able to answer your questions and direct you in the right direction for your specific financial needs.
Develop a Care Plan
To be an effective carer, you need a plan of how you'll best care for and accept help for your loved one. This is a combination of compassion and foresight for yourself and your loved one. While a care plan isn't necessarily set in stone, it does allow a carer to create a structure for better care.
●      Consider who the care recipient is. Is it your parents, a family friend, or a spouse?
●      What is the duration of the care? Will this be long or short term care?
●      How much daily care is required? Will this impact your job?
●      What type of care is needed for your loved one?
●      What does your loved one need or want? Taking into account your loved one's requests is an important part of determining your care plan. Your loved one may want to stay in their home, or they may be amenable to moving into yours. This question will need to be handled delicately, but will probably need to be discussed to suitably plan for care.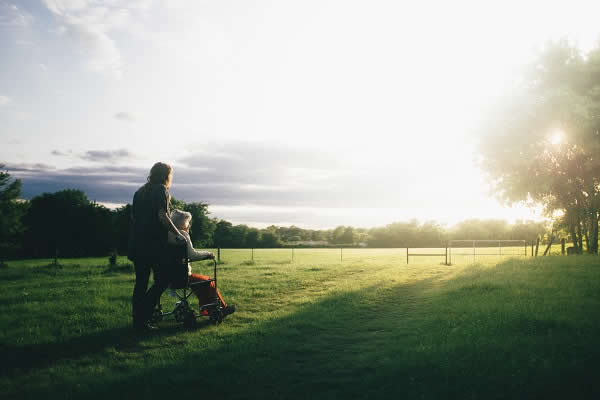 Communicate
Communication is a vital part of the caring process. Whether you're communicating with the person you're caring for, communicating with friends and family, or even doctors, you'll need to have difficult conversations about care at various times.
Initiating the first conversation to your loved one about care or changes in their care can be some of the most difficult conversations you'll have. You'll also need to discuss finances with family members. At some point, you'll need to ask for assistance either from family members or professions.
Keeping communication open, so your family members know what is going on with your elderly loved ones is important so as the carer you're not taken advantage of. Research your options and be prepared for multiple conversations about care whenever you discuss your loved one's care.
Living Arrangements
There are many options for living arrangements while caring for your loved one. Your loved one may be currently living on their own, with family or your siblings, or other relatives. You'll need to consider what your family member requests, whether it be they continue to live on their own or with other family members or in a supportive living environment.
●      Living at home. Many people prefer to stay in the comfort and relative safety of their home. To maintain their independence, outside care either professional or family is probably required. Their house will also need to be 'elderly proofed'; for fall prevention, to prevent accidents, and to simplify the living arrangements;
●      Independent living communities. These are becoming more and more common. They offer semi-independent living facilities without medical support. Many have a variety of amenities such as housekeeping, security, gyms, clubhouses, social activities, group meals, and more. They best suit elderly individuals who require plenty of independence and can live on their own in an apartment or condo. They are designed for elderly living, to prevent falls or accidents;
●      Assisted living communities. These are best situated for people who want to live on their own, but need assistance with basic needs like transportation or medication. These communities offer a social community and relative independence alongside personalized support;
●      Nursing Homes. A nursing home cares for an elderly family member in a medical environment that is not a hospital. Nursing staff is on duty for 24/7, making it a good option for people who need medical care and support;
●      Living with family or friends. For many elderly people, living with friends or family is the preferred option of care. It often offers unskilled, yet constant care and support in a safe and personal environment.
Caring for Yourself
As a carer, it's important that you care for yourself and find support necessary to give the best care possible. There are many organizations out there that can support and assist you. It is important that you take time to care for yourself.
In an airplane, you're told to put your own oxygen mask on, before putting on the oxygen mask of others around you. Self-care, support, education, and more are all portions that make up your oxygen mask in the world of caregiving. To give your best, you need to care for yourself first.
Education and Support from Networks
Finding sources that can educate and support you is vital for you as a carer. Here in the UK there are multiple organizations available to assist.
The Princess Trust for Carers offers supportive services throughout the UK. They also offer support for grants, discounts, carers allowances, and detailed information about caring for specific conditions.
Carers Direct offers support and information via their phone lines.
Carers UK offers more localized support based on where in the country you're located. They also offer support with respite care for primary caregivers. They also offer an e-learning programme which helps carers utilize their skills into work-related programmes.
Reduce Stress
One of the biggest issues facing caregivers is stress. For caregivers, stress can manifest itself in a myriad of ways, so it's important to handle it appropriately and find support. The following factors influence stress in caring for your loved one:
●      Support, for you and/or your elderly loved one;
●      Your relationship with your elderly loved one;
●      Whether your caregiving is voluntary or not;
●      Your coping mechanisms;
●      The caregiving situation surrounding your loved one.
To manage stress you need to:
●      Recognize your warning signs. This may include sleeping problems, irritability, or crankiness. Act as soon as your warning signs crop up, to avoid further stress;
●      Find the source of your stress. It may be your family or friends. It may be a lack of support, family arguments, or someone micromanaging how you care for your loved one on a daily basis;
●      Identify what can or cannot change. Some factors of care you simply cannot change, so in that instance, you may need to change yourself;
●      Take action. Find your support network. Try a new hobby to relax, such as gardening, meditating, or yoga. Identify your stressors and try to take action;
●      Seek solutions to your stressors or issues, to allow you to be a more effective and efficient caregiver. Find your problem, create a list of solutions, and try one out. Work on your solutions until you find one that fits. To avoid burnout or being discouraged, talk with specialists or professionals or family to help you and offer advice.
Set Goals
Setting goals is another way to help you take care of your loved one and yourself. By setting reasonable goals, like asking for help or support, respite care, or a holiday, you're allowing yourself some self-care, without sacrificing the health and well-being of your loved one.
By writing down your goals, you'll find you're better able to achieve them, especially if you feel overwhelmed by your caregiving activities.
Accept Help
Lastly, try to accept help. Sometimes, this is difficult, but if you create a list of ways people can help you, you're not going to be stressing when someone offers their assistance. Some examples would be a trip to the grocery store, familial help with documents, a short respite for you to get a walk or some exercise in, or even a nap. Starting small in asking for help is the biggest step.
Determining the Best Care for Your Elderly Loved One
Caring for parents is something that most adult children will probably take in on their lifetime. While many people have support through their familial network, there is often a need for professional support, experts, resources, and online information. Carers are not alone, and it's important that they get the help they need to better care for their loved one.
Staying informed, using the best resources possible, and talking with your loved one and other family members about expectations and availability can help ease the burden of caring for your loved one.
Comments:
No Article Comments available
Post Your Comments: