Your Country
The International Science Nutrition Society ISNS
Advancing science-based knowledge nutraceuticals
Company

The International Science Nutrition Society

Address

USA

Email

Website

Other Website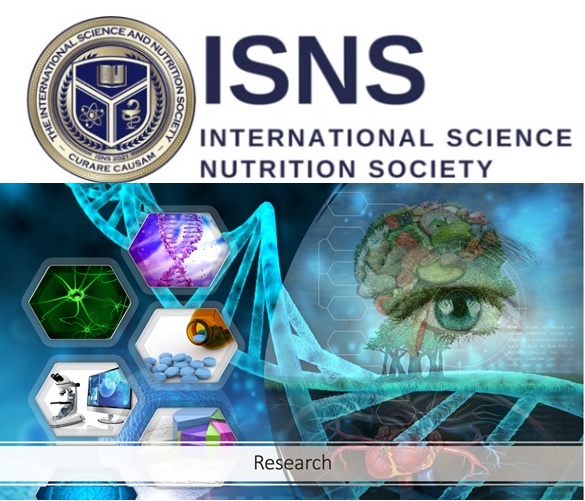 ISNS collaborates with top scientists, researchers, medical doctors, experts in complementary and integrative medicine to bring leading-edge concepts and new paradigms of thought in the areas of health and wellness. Advancing science-based knowledge in nutrition, nutraceuticals, phytology, and ecology is as the heart of ISNS philosophy.
The Mission
The International Science and Nutrition Society(ISNS) provides indispensable value to humanity by creating a wealth of knowledge in nutraceuticals, phytology, ecology, and nutrition. ISNS collaborates with innovators in science, technology, and medicine, gathering the most brilliant and beautiful minds with their leading-edge concepts and new paradigms of thought in the areas of health and wellness.
The Vision
"Creating a community that comes together to leave behind a clean, happy, and healthy world for future generations – healing the planet one life at a time."
The ISNS provides its members with the latest in research publications, abstracts, journals, posters, case studies, and white papers. The ISNS also provides opportunities for research and grants with an extensive library of multidisciplinary resources, including natural ingredients, minerals, vitamins, and seeds that are the basis of a natural and nutritional-rich lifestyle. One of the basic principles of ISNS is to study the science behind nutrition in the broadest meaning as it is often relegated to addressing problems without solving the root cause. 
The ISNS Advisory Panel is an elite group of influential and highly regarded professionals in traditional, complementary, and integrative medicine, including scientists and researchers. In today's highly toxic environment, ISNS Advisory Panel specializes in finding natural solutions and bringing opportunities and education to the professional and consumer communities.
With our global team of experts in the health and wellness community, ISNS provides a foundation for research, exploration, information, and education that can assist professionals and consumers with holistic solutions to their wellness journey and nutritional planning," comments ISNS Founder Dr. Christina Rahm.
https://sciencenutritionsociety.com/