Your Country
Originally published in madrascourier.com  16 September 2021
https://madrascourier.com/latest-posts/tao-of-expectations/
Most of us live with far too many expectations – this is also one reason why expectations unfulfilled are awfully disappointing. Expectations reflect our behaviour, including fancied, or distorted attitudes, or previous responses in comparable situations. The actual fact is we are naïve. We've our fixated needs, or feelings. This also means we are simply not in charge of our emotions.
It's only when we cultivate awareness for our latent and/or innate emotions within us can we evolve, understand ourselves and also others, and meet our day-to-day challenges resolutely. What does this mean? That we should be receptive to criticism and unflustered about expressing ourselves. This holds good for every form of expression that we are naturally endowed with – idioms of affection, love, suffering, pain, happiness and action, including 'putting-up-a-brave-front'. In other words, the ability to live through troubles, with the hope that 'this too shall pass'. This portrays, no less, the face of solidity waiting for the squall to pass through.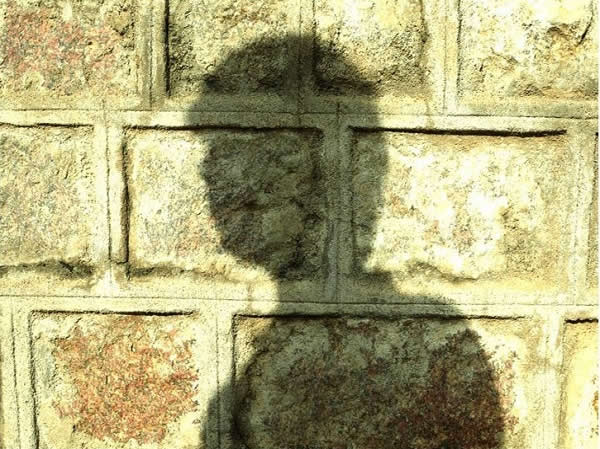 https://madrascourier.com/latest-posts/tao-of-expectations/
Act. Don't React
It's apparent that our ability to cope with troubles has the greatest impact on our responses, reactions, proactive nature, or character. For example, people who are confident, self-assured and capable, in their own estimation, are less likely to feel prickly in expressing themselves and/or accepting criticism. Likewise, people who are not self-assured are more likely to be self-protective, guarded, or 'closed'. It's only when we learn, understand, and work hard on correcting this 'frozen' context, can we reach a level from where we can truly mirror our emotional state of cultured, or refined, behaviour. The best thing anyone can do is to constantly seek and fulfil a particular need, or choose relationships that seem to realistically fulfil a genuine requirement – not needs that have ulterior motives. It is rightly said that if you have a legitimate ground, or cause, god will help locate your own divine instrument – the instrument to aid your course 'out of the woods', when difficulties, or troubles, engulf us.
Our habits, or patterns of behaviour, and the manner in which we do not conduct ourselves through them, are more than just corporeal expressions of our own unsolved feelings and thoughts. These situations, or issues, lead to routine reactive behaviour, anxieties, and 'fleeing from the situation'. They tend to hijack the goodness in us. This is also what provokes us to react without rationale when facing most of life's familiar issues. It clogs the layers of rational thought and action; it leads to internal bickering, animosity, angst, and also disgust. If only all of us could remember that there is always one useful, tiny strand of rationality before every irrational action, our world would become a much better place to live.

Fear Factor
The most 'impossible' personal problems appear insignificant in the wake of contemporary perils that threaten us. For example – the thought of a mugger lurking somewhere in the bend, the fear of violence enveloping a peaceful neighbourhood, or the gun-toting terrorist slicing their way through the security apparatus, or, the ongoing menace, the COVID-19 virus. Nonetheless, when we expand on our faculty of rational thinking and active behaviour, it becomes possible for us to reconnect with our sense of rational verification. Call this cultivated wisdom that allows us to awaken our emotional energies, or what you may. It's this power that enables us to free ourselves from the shackles, be assertively creative, articulate and conscious and, in the process, not expect, or have the commonplace 'taken-for-granted' expectations. This, in effect, is that one strand of expressive rational emotion covering our outer and inner self and helping us to steer clear of our own blemishes. It is also, in reality, a part of our experience and understanding. It prompts us to build genuine relationships –relationships that are like natural, self-supportive walls structured around our true selves without the usual, or 'fixated', expectations.
All of this, however, isn't as easy to manage as it appears to be. Here goes emotions, as also expectations, are the brush strokes of our mind. When they flow with happiness, for instance, they reflect delight around us and also everywhere. Everything, therefore, becomes sweet –because, without emotional sweetness, or expectations from others fulfilled, nothing sweet can be produced, or experienced. But, what if your emotions revealed the opposite effect? You'd 'emote' dull, sad, or dejected feelings. This will also, in effect, mirror gloom all around.
Put simply, our emotions define ourselves. It is rightly said that we are not harmoniously formed when we don't take joy from our good emotions. Emotions are the 'wires' that hold our mental life together. They define who we are in our mind's eye and in the eyes of others, just as well. Isn't it, therefore, relevant to understand our emotions in the best manner possible – the modes in which they make us cheerful, sad, pessimistic, uneasy, frightened, dismayed, or overjoyed?
Our brain has over ten billion neurons. They are connected to each other in extremely complex ways. While the electrical circuits within – aside from the chemical exchanges between these cells – achieve some incredible and perplexing things, the formation of our emotions stands out as one of nature's most remarkable and mystifying acts. When you look inwardly at your emotions, you find them, at once, obvious and also puzzling. They are the states we know best and remember with the utmost clarity too. All the same, you may not know where they come from. What's more, they can also change things, gradually, or unexpectedly, in the face of expectations we have of us and also from and of others – and, in addition to this, their causes can either be clear, or blurred.
Reflex Mechanism
You may be conditioned to doing things the way you do things every day. Yet, you may not, at times, understand what makes you get up from the wrong side of the bed. Or, why you can be kind, or mean – even when you know what is really guiding your actions. You may, likewise, respond to danger before you 'know' there's peril lurking in the corner. Or, you may savour the soulful melodies of classical music without consciously understanding what it is you like about it. The point is: our emotions, as also the expectations we carry of others, are at the centre of who we are, all right, but they also seem to have their own schedule. They may, sometimes, 'carry out' things without your real involvement.
It's difficult to picture our life without them. We live for them, looking at circumstances that offer us moments of happiness and satisfaction, while trying to avoid situations that lead to misery, frustration, or pain. It is often thought that our emotions are bodily responses that echo our struggle to survive. Or, they are mental states that result when our bodily responses are sensed by our brain. Research suggests that our emotions are apparently corporeal responses that are peripheral to a feeling, with the process taking place entirely within our brain. Emotions, in like manner, may be ways of acting, knowing, or speaking, too. They may also be unconscious impulses, or conscious decisions – just like our expectations.
Enlightened thinkers believe that emotions are, in effect, thoughts about situations in which we find ourselves. Or, they may also be the outcome of social constructions, or things, that happen between rather than within us. This is what, perforce, helps therapists to 'grasp' what may go wrong when a part of our mental life goes bananas.
Philosophers and spiritualists agree about what emotions are – nuggets of our thoughts and actions. Agreed that most scientists are not fully in agreement about what 'an emotion' is. One reason may be – the most important thing ever said about emotion, or expectation, is everyone knows what you are looking for until you are asked to describe it, or substantiate your expectations that you have of others – without reason, or justification. As Vincent van Gogh rightly said, "Emotions are the great captains of our lives and we obey them without realising it." This holds good for our expectations, especially from oneself and/or of others too.
Acknowledgement Citation
Originally published in madrascourier.com 16 September 2021
Comments:
No Article Comments available
Post Your Comments: