Your Country
New Integrative Health Education IHE Courses for 2016
Leading naturopath, naturopathic nutritionist and functional medicine practitioner, Emma Lane, will present two new courses in 2016. Emotions From Within examines the impact that our emotions and past traumas have on our physical health. Facial Tells of 'Dis-ease' reveals what the face can tell us about our health and disposition. Both courses are suitable for anyone interested in health and wellbeing as well as providing holistic health practitioners with valuable new tools to help them work with their clients to restore optimal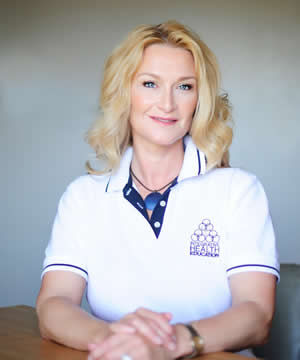 Did you know that the liver retains fury, hatred, vengeance and anger? Deep anxieties and anger frequently develop because we feel incapable of moving forward or letting go. Not coming to terms with past trauma can lead to emotional and physical toxicity. The course will examine which organs manifest and hold onto which specific emotions, how these manifestations affect us, what these symptoms are communicating and how these emotional and physical health issues can be resolved.
During the course, Emma Lane will share her extensive experience of the emotional and physical impact on health, including:
Common physical and emotional links and how you can effectively guide your client with practical, effective and useable tools to gain true holistic healing outcomes;
How our emotions can cause dysfunction in the digestive system and how common life choices can create disharmony within our being;
Valuable insights into how organs can create emotional and mental state changes and how our programmed behaviours create detrimental physical responses in individual organs;
Emotional barriers to organ function and resolution;
Appropriate healing options.
The first Emotions from Within course will run twice in 2016 - 16th January 2016 in Wakefield and 18th September in London.
Did you know that by looking carefully at a person's facial features, face shape and markings you can gain valuable insights into their general disposition and character traits? Building on Emma Lane's Tells Of The 'Dis-Eased Body', this unique course examines how our face is a mirror for our personality and reveals what can be learnt about the health, temperament and life of another person from their facial 'tells'.
Face reading has been utilized by healers for thousands of years. The ancient Chinese believed that your face reflects who you are and why you think, feel and behave the way that you do. For example, the ears show one's past with every bump and mark on their rim. For women the right ear is representative of conception to six years of age and the left ear represents from seven to 14 years of age.  The ability to read these signs is a powerful tool for practitioners to use in consultations and when designing the best approach for a client's individual health and wellbeing needs. By understanding the features of a person's face, you will be able to gain an understanding of the person to whom you are talking, even before they start to communicate verbally.
The first Facial Tells of 'Dis-ease' course will run on 17th January 2016 in Wakefield and 17th September in London. Attendees do not need to complete the Tells of the 'Dis-Eased Body' course before booking Facial Tells of 'Dis-ease'.
Further Information
Please contact Integrative Health Education on Tel: +44 (0) 1924 242 851;  courses@integrativehealth.co.uk    www.integrativehealth.co.uk/ 
Reflected Energy Pathways - A Practical Workbook for Physical Therapists
By John R. Cross Dr Ac FCSP MRSH; Illustrated by Donald Budge
Published by John Cross Publications.  March 2008. ISBN - 978-0-9558345-0-09.   
Features
Landscape formatted, A4 Workbook, mostly in colour;
Illustration above shows second imprint cover;
Gives the reflected points and areas of the FOOT, HAND, FACE, SKULL, EYE, EAR, TEETH, PULSES, ABDOMEN, TORSO, SPINE and illustrations showing the CHAPMAN'S REFLEXES, NEUR-VASCULAR REFLEXES, REFLECTED CHAKRAS on the FOOT and HAND, MERIDIANS on the LEG, ARM, FRONT, BACK and FACE and details how to energy balance through the LAW OF FIVE ELEMENTS;
For the first time, these reflected energy pathways are shown in a single publication, making it easier and clearer for the physical therapist to assess and treat the patient;
This is a UNIQUE publication - it represents the equivalent of up to 35 clinical charts in one easy to use publication;
Essential practical workbook for Reflexologists, Physical Therapists, Osteopaths, Massage Therapists and all Body Workers.
Contents: Text and Colour illustrations of the following:
Body and Foot Vertical and Horizontal Zones; Parallel Areas of the Joints
Foot Reflexes; Foot and Leg Meridians
Hand Reflexes - 2 types; Hand and Arm Meridians; Meridian End Points
Abdominal Reflex Areas, Alarm Points and Abdominal Meridians
Posterior Trunk Meridians and Spinal Zone Reflexes
Eye and Ear Reflexes; Tongue, Teeth and Pulse Reflexes
Facial Reflexes - 3 types; Facial and Head Meridians
Head and Hand Stress Reflexes; Neuro-Vascular points on the Head;
Temporo-Sphenoidal Line; Neuro-Lymphatic (Chapman's) Points and Areas
Reflected Major and Minor Chakras on the Foot and Hand
Law of Five Elements - Energy Balancing
Review
Reflexology has, at its core, the principle of 'reflection', the concept of the microcosm connecting to and mirroring the macrocosm. With this book, Dr Cross presents nearly 30 charts. His aim is to show these charts together, to provide a reference and workbook 'for the practical physical therapist who uses reflexology in any form. He is a leading teach of light touch reflextherapy. The charts are colourful and clear, drawn from disciplines such as Reflexology, TCM, Ayurveda and Applied Kinesiology.
This book will be of particular interest to the multi-disciplinary therapist. With all its complexity, the book remains clear and accessible. It is a delight for anyone intrigued by the reflected energy pathways within the human body.
Angela Sellens Drake MAR
Reflexions December 2009
Further Information
Just £9.95. Please tell me if you want it signed - and to whom it is to be dedicated.  FOR PAYMENT BY CREDIT/DEBIT CARD PLEASE GO THE 'CONTACT US' PAGE AND FOLLOW THE LINK. CHEQUES PAYABLE TO 'JOHN CROSS'. Please email for multiple and overseas orders. jrcacupressure@hotmail.com
www.johncrossclinics.com   www.johncrossclinics.com/JRCBOOKSPOSTERS.htm
Hawkwood College Health and Well-Being in the New Year
What better way to start the new year than a five-day detox in beautiful surroundings led by expert Dr. Kitty Campion? A pioneer in the field of energy medicine and trained in medical herbalism iridology and bodywork, Kitty Campion's dynamic approach has helped over 38,000 people and combines treatments which accelerate emotional, spiritual and physical healing.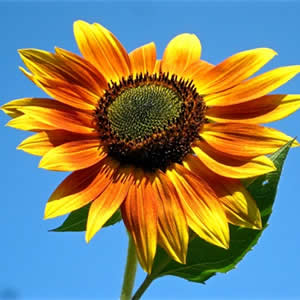 "We are thrilled to welcome Dr Kitty Campion to Hawkwood," says Alicia Carey, Principal.  "This Detox Clinic will up our game in the provision of courses in health and well-being!" The tranquil atmosphere of a Grade II listed house with log fires, cosy accommodation and beautiful gardens and views will support the process. This luxurious, nourishing retreat starting Saturday 2 January 2016 includes yoga, meditation, juice fasting, liver flush, deep tissue massage, colonic hydrotherapy, Matrix Regeneration, Chi Machine and Power Tube sessions, plus talks, discussions and individual attention.  £850 all inclusive.
www.hawkwoodcollege.co.uk/all-courses-and-events/well-being/kitty-campion-detox-clinic
The new year continues with the choice of a weekend 8-10 January with positive psychology coach and happiness champion Miriam Akhtar offering Happy New You or The Sacred Clown New Year Retreat with Reuben Kay.  www.hawkwoodcollege.co.uk/all-courses-and-events/well-being/happy-new-you--miriam-akhtar
www.hawkwoodcollege.co.uk/all-courses-and-events/well-being/the-sacred-clown
Having a strong sense of purpose in life may not guarantee happiness, but research shows it could promote good health and longevity. Gill Coombs brings Hearing your Calling, based on her book of the same title. "I invite people to ask the simple but profound question: What is my purpose in life? This weekend is guaranteed to bring greater clarity about your sense of purpose and help you create a plan to realise your vision," says Gill.
www.hawkwoodcollege.co.uk/all-courses-and-events/well-being/hearing-your-calling---gill-coombs
As the earth starts to wake up again, bulbs peeping through the soil, Margot Henderson and Katie Lloyd-Nunn provide space for rest and renewal with their Winter Restival Well-Being Retreat 14-18 February. www.hawkwoodcollege.co.uk/all-courses-and-events/well-being/winter-rest-ival---well-being-retreat "We find the combination of a gentle rhythm to the days, indoor and outdoor activity, mindfulness practice, sharing and plenty of laughter and fun, works really well,"says Katie.  One of the participants had this to say:  "The Restival was deeply touching, more than I ever thought was possible. It felt like a pilgrimage to my heart and it felt effortless." Guests can also book a personal massage or Rosen Method bodywork session.
There is a wide variety of courses on offer at Hawkwood throughout the year in well-being, such as Running with the Mind of Meditation and Laughter Yoga Retreat both in May, and a new course on Fertility: A Holistic Approach in July. The year continues with Qi Gong, Infinite Tai Chi, The Naked with Chloe Goodchild, and Mindfulness and the Breath.  Alongside are arts and crafts, classical and folk music, song writing sustainability and more.
Further Information
Please contact Hawkwood Collage Tel: 01453 759034; info@hawkwoodcollege.co.uk   www.hawkwoodcollege.co.uk 
Munro-Hall Clinic - Calcium Therapy Approach to Periodontal [Gum] Disease
A New Approach to Gum Disease
Periodontal or gum disease is the commonest disease for adults on the planet and it affects nearly everyone.
Traditional treatment has been cleaning, antibiotics and surgery to cut away the infected tissue. This is neither very pleasant or  generally successful. However, the Calcium Therapy Institute in the USA have pioneered another approach which is now available in the UK at the Munro-Hall Clinic, an holistic dental clinic in Bedfordshire.
Periodontal disease is caused by a bacterial infection. The key to treatment is to eliminate the bacteria causing the problem. The bacteria lodged in the gum around the necks of the teeth produce toxins which create inflammation which in turn eats away at the bone supporting the teeth. The bacteria collect in a sticky film called plaque. If left unchecked this supporting bone disappears, the tooth loosens and will eventually fall out. It is traditionally thought that once bone is lost it is gone forever. The Calcium Therapy Institute treatment has shown this to be false and can actually grow new bone around loose teeth.
As the disease progresses the pockets around the tooth become deeper and more difficult to clean. The process is slow, painless and inexorable. There may be bleeding when brushing, the gum can recede from the necks of the teeth otherwise the patient can be in blissful ignorance of the disease process taking place in the body. Not only that, the bacteria causing the gum disease are implicated in heart disease, neurological and gut problems so it is not just a dental problem but one that affect general health and wellbeing of patients in a very dramatic way.
Smoking, diabetes, poor oral hygiene, poor dietary habits and poor restorative dentistry are major risk factors in gum disease. These risk factors can be managed by the patient with instruction, perseverance, diligence and expert help. There is a genetic predisposition in some individuals, especially from the sub continent, which means they have to work harder than average in beating the disease.
However, to reverse gum disease depends on the pH or acid/alkali balance of the pocket around the tooth. This view is not accepted by conventional periodontists but experience with Calcium Therapy has shown  that pH is the key to healthy gums as indeed it is to most chronic health conditions. What Calcium Therapy does is to place a calcium compound in the pockets between the teeth and gums. This changes the pH of the pocket from acidic which the bacteria like and create to a very alkaline environment which they cannot live in. The high pH removes the bacteria and the calcium compounds stimulates new bone to grow between the gum and the teeth. The process needs to be repeated by the dentist and there is programme to follow at home but the results can be dramatic in just a few months. 
It is an approach that safe, effective and much less traumatic than conventional periodontal therapies. The Calcium Therapy Institute website is full of enthusiastic endorsements from patients and dentists alike. The Munro-Hall Clinic in Kempston Rural, which is an holistic dental clinic,  has undergone training with Calcium Therapy Institute and can offer this treatment to patients who request it.
Photo Credit
Pictures courtesy of American Periodontal Association
Further Information
The Calcium Therapy Institute is at www.calciumtherapy.com  Please contact Munro-Hall Clinic on Tel: 01234 840099;   www.munro-hallclinic.co.uk
BCNH New Online Lectures Delivery System - Live Distance Learning
BCNH is a small but exclusive college focused on offering top quality courses in Nutritional Therapy in central London. As our students come from all parts of the world, we consider ourselves to be a truly global college.  Our courses are available online and on an attendance basis or a combination of both. For detailed information on all our courses, please visit www.bcnh.co.uk
Our students can study for a part-time BSc (Hons) programme in Nutritional Therapy (delivered by the University of Greenwich in partnership with BCNH), Level 6 Diploma in Nutritional Therapy (credit-rated by UG) or a science foundation course.  BCNH continues to expand in terms of students and staff. This year we had the highest student intake in Year 1 to date, which suggest that BCNH is becoming increasingly more popular and recognised for the quality of its teaching and student support.  We have also employed two new Programme Leaders to help the Head of Education with the increasing academic workload.
As always, studying at BCNH is demanding, but informative and enjoyable. As a small college, every student is treated as an individual and students are very happy with both the academic support they receive and the quality of the educational materials. This year, we have introduced a brand new system for delivering lectures online, so distance learning students can watch lectures live, while all students can choose to watch parts or all of the lecture again in their own time via a sophisticated search system. The lecture and audio recordings are of high quality and students love it.
At BCNH, the ethos is not about making money, but achieving the best possible academic and clinical standards for our students. We believe in thorough education and an in-depth understanding of mechanisms, so that upon graduation our students can start their clinical practice with confidence and are well equipped to write letters to GPs and other health professionals with confidence, professionalism and authority.
We do not believe that Nutritional Therapy is an 'alternative medicine' but a complementary discipline to medical profession. Hence our teaching is based on the latest research and students are required to apply the latest research findings when seeing clients in a clinical setting. Hence our students say that Year 4 clinical practice is the most difficult, yet the most rewarding part of the course.
Aside from meeting academic requirements, students are also encouraged to contribute to our quarterly newsletter. Our students, graduates and members of the public enjoy reading about the latest news at BCNH, the success of various graduates, food and science topics and a bit of humour as well.
Further Information
Please contact BCNH on Tel: 0844 736 5836 or +44 (0)207 433 2555; admin@bcnh.co.uk   www.bcnh.co.uk
Sheik Imam BestHealer; Imam Jaiteh Charitable Foundation
Sheik Imam is a famous professional leading African healer and advisor with 24 years' experience to help advise and solve your problems. Imam has dedicated his life to solving problems and advising clients from around the world. Consultations are carried out in a relaxed and friendly atmosphere. Sheik Imam is fluent in English, Spanish, Arabic and French. Sheik Imam has helped people in all manner of human difficulties in life restore their happiness and has  offered guidance with problems needing to be solved both spiritually and in general life. Sheik Imam is well known throughout Africa for his good work and advice.
His father Imam Basaikou was born into a family with a reputation for helping people, guiding and solving people's problems for relationship, love and guidance. His grandfather is Sheikh Ahmad Bamba; his great grandfather Sheik Abdulqadir Jelani. Sheik Imam's knowledge, skills and expertise were passed on to him by his father - a great international healer, medium and spiritualist. As tradition has it, he was taught by his father and his father was taught from his great father, who was born with this knowledge; from there the power have been spread to all of the family 100 years ago.
About Imam Jaiteh Charitable Foundation
The Imam Jaiteh Charitable Foundation Charity Registrations Number 58/2013 is registered in the Capital of The Gambia West Africa. The non-profit making charitable foundation, based in Jarumeh Koto Village, supports an integrated development programme in The Gambia. It helps the village of  Jarumeh and satellite villages in their health care programme, sending doctors, nurses and eyes specialist every two months to provide free health care support. Additionally  the charity provides six class rooms to provide help and good care of poor students. Additionally, the Charity helps to provide clean water  for the villages. The Chairman & Founder of the charity is Mr Imam B Jaiteh - an Imam, who is based in the UK
Further Information
To help or for further information please contact Mr Imam B Jaiteh on Tel: 07985691335;  info@besthealer.co.uk   www.besthealer.co.uk
Infertility and Clinical Homeopathy
Dr Tasos A Vartholomaios MD Member of the Faculty of Homeopathy UK Fertility Homeopathic Care
Clinical Homeopathy has been gaining increasing recognition all across the world, especially in countries employing Homeopathy in their NHS on equal conditions with conventional medicine. Dr. Richard Hughes, Dr Clarke, Dr Burnett, et al, leading figures in British Homeopathy, highlighted the importance of  the patient's pathology  in the classic homeopathic case analysis and prescribing.
Clinical Homeopathy can reverse infertility because it gets to the root cause of infertility and stimulates the body's own abilities to heal itself. Clinical Homeopathy is very effective in reversing infertility because it applies to both the person and the disease. Clinical Homeopathic medicine can effectively address conditions related to infertility like:
PCOS, endometriosis, fibroids, ovarian cysts, scarred fallopian tubes;
Hormonal imbalances like poor ovarian response leading to anovulatory cycles and short luteal phase, low progesterone, and estrogen dominance;
Metabolic imbalances like hypothyroidism, adrenal burn out, etc.;
Low sperm count, poor sperm motility and/or morphology;
History of recurrent miscarriages, preterm births and still births.
Besides, many unexplained infertility cases can be also benefited by Clinical Homeopathy, since they are related to factors that can be effectively treated by Clinical Homeopathy, like emotional and mental stress and long term use of birth control pills.
Homeopathy can help women increase their general health, gynaecological health and reproductive health at any age. Many women have difficulty getting pregnant naturally and may not produce good eggs for IVF cycles. Clinical Homeopathy can offer increased reproductive wellness aimed to stimulate ovulation, through elective action on relevant organs (ovaries, uterus, etc) and functional processes(hormonal interrelationships, etc.).Some women will resume ovulation, solve their hormonal problems and conceive naturally with the help of homeopathy. Others will be helped to produce healthy egg for IVF. Homeopathy is very effective in stimulating the ovary to ovulate, even after rounds of failed IVF cycles. Homeopathy may also be used during IVF Cycle. Homeopathic remedies can and should be also   taken during each stage of your IVF cycle. The remedies address issues related to most fertility procedures and  assist implantation.
It is also important  that many scientific studies have shown how stress is extremely damaging to fertility. Women who try to conceive under stress have lower chances of getting pregnant. During high stress levels, the body produces certain hormones that can delay or even suppress ovulation and prevent pregnancy. Homeopathic remedies assist the body to cope with physical and emotional stress.
Finally, it is important that the Homeopath has high level training and clinical experience in Gynaecological Pathology, so that pathology data can easily be translated to appropriate and indicated homeopathic prescribing through Clinical Homeopathy.
Further Information
For further information please email pathan@otenet.gr  or  info@omoiotherapeia.gr     www.positivehealth.com/therapist/chronic-diseases-health-disorders-cancer-patients
Helios Combination Remedies Launch
Helios Homeopathy was founded in 1986 by Pharmacist and Homeopath John Morgan to provide a new source of accurate and potent remedies made to traditional methods.  Over the last 28 years Helios has built a reputation with homeopaths, pharmacies, health stores and consumers for making remedies and creams of quality and integrity and offering a high level of expert advice and support for all their customers.   Now they have over 3,500 individual remedies available which are sold in 140 countries around the world.
Today, a new Helios range of combination remedies has been inspired by John Morgan and developed by Helios's marketing manager and trained homeopath, Roz Crompton.
"We are used to seeing single remedies sold over the counter in the UK but in our pharmacy and in Europe, combination remedies are very popular," says Roz. "We have put together combinations of remedies with a long history of traditional use for specific complaints most frequently seen over the counter.  It is much easier for the consumer, especially those new to homeopathy, to take the first step to try a remedy with an indication."   John adds: "It has taken a long time to get these products to market due to the complexity of the licensing process, but it is worth the wait and we are delighted with them."
The new range covers the following complaints:
ABC - Minor childhood fevers, earache and teething in infants.
Injury - Minor injuries, bruises, strains and sprains.
Hay Fever - Relief of symptoms associated with typical hay fever symptoms.
Sleep - Temporary relief of minor sleep disturbances.
Stress Relief - Relief of symptoms associated with mild stress.
"Thanks to the press, people are so much more aware of the detrimental effect that some conventional over the counter medicines can have and they want a choice," says Roz. "These five new combination remedies are made from natural substances, without harmful chemicals and do not have side effects." They are licensed under the Medicines and Healthcare products Regulatory Agency (MHRA) giving peace of mind to both retailers and consumers that they are produced under the strictest quality control procedures.
Helios takes a great deal of care when sourcing ingredients to ensure they are from ethical, sustainable sources, organically produced where possible and free from chemicals of any kind. "I am delighted with the new remedies and the way they look," adds Roz. "They have real on-shelf appeal and will be backed by comprehensive point of sale literature." A tried and trusted brand, Helios wanted to bring something refreshing and new to market to highlight the benefits of homeopathy and make it easy for both retailers to recommend and consumers to try homeopathy for the most common minor ailments and first aid complaints.
Further Information
Please contact Roz Crompton on Tel: 01892 537254;  roz.crompton@helios.co.uk    www.helios.co.uk
Why Patients Come to The Dove Clinic
We like to think it is because we offer a choice, or in some cases just an option where one has not yet been available.  This was the ethos when the Dove Clinic was established in 2000 by Dr Julian Kenyon and his wife, Tanya.  We also think it is because we are making available something which the patient needs.  On an annual basis we carry out a satisfaction survey with patients who have visited the Clinic in the previous twelve months.  The 2015 survey is still active but the initial feedback is very encouraging.  That is not to say we are perfect, far from it.  But we do look to learn from the feedback we receive to improve the service we are offering.
When we reflect on our patients, we see that we see more women than men.  Since the Clinic started measuring the proportion in 2008, the balance has stayed pretty much static – twice as many women as men. The average age of our patient has not fluctuated much in that time either.  The average patient is somewhere between 47 and 50, although the Clinic sees a number of patients who are considerably older or younger than the average. 
What sets all of the Clinic's apart of course, is their individuality and that is reflected in the type of chronic conditions which they present with.  Since 2008, the Clinic has seen almost 20,000 consultation/nursing appointments take place and around 63% have been for Doctor Consultation appointments.   The chronic conditions range from IBS and Chronic Fatigue Syndrome to more Life Threatening conditions.
Today, a new patient at the Clinic will receive an in depth letter following the completion of their initial consultation, together with a reason why certain supplements or treatment regimens are recommended.  If the treatment regime involves the use of an unlicensed medicine, the patient will be given an informed consent document outlining what the treatment regime involves.  The Informed Consent process also includes a 24 hour cooling off period.  It is important that the patient does not feel rushed into undertaking a treatment without understanding the implications either.
Treatments at the Dove Clinic can be offered to work alongside conventional treatment and where possible, Dr Kenyon will look to maintain a correspondence with the patient's treating physician. The Clinic monitors the progress of the patient through follow up appointments and a number of blood tests which are carried out by third party partners of the Dove Clinic.  If potential patients would like to decide if the Dove Clinic is for them, they can make contact with any of the clinical team before committing to a consultation.
Further Information
For further information call 01962 718000; email reception@doveclinic.com or visit www.doveclinic.com
Raise your Vibration : Upgrade your Soul
The powerful date of 11th November 2015 has given us all permission to launch into new beginnings, where all we focus on is accessible, an option to every one of us. Manifestation has become very speedy as we move fully into the 5th dimensional consciousness, moving more fully into increased synchronicity, expansion of time, bliss, fun and unconditional love. We are always renewing cells and molecules within our bodies and auric fields, upgrading and evolving. What if we were to clear our inner clutter?
Raise your Vibration
How would it be if we were to look at our inner itinerary, take stock of our current emotional patterns, see some of the baggage that may have served us well in the past, but now seem heavy and unhelpful as we move forwards? What is our positive potential?  Old illnesses CAN and do heal, WHEN you give them permission. I am proving this in my life. I was confined to a wheelchair a couple of years ago, and told to take allopathic medication which I firmly declined.  I was very unpopular with the hospital doctors and they tried to use fear-based tactics to persuade me! I realize that they have limited options available to them and preferred to take the responsibility for my own health and look further. I have become completely drug free after 2 decades of being on thyroid medication and being diagnosed with apparently 'incurable' auto-immune disorders which had me relying on pain killers for the last 2 years. I changed my diet, use all my chakra and organ balancing creams and taking a couple of iodine based supplements and Vit C in quite high doses initially. Within 16 weeks I lost 2 stone of extra weight I had been carrying, and stopped painkillers and thyroxin. I have never felt better! The transformation is absolutely incredible. Our inner programmes are upgrading and so are we.  Emotions like guilt, hatred, anger, judgement, frustration, intolerance, stubbornness, bitterness, grief, abandonment, impatience, addictions and fear are all 'heavy' to carry. They are our shadow and if they are within us they will only hold us back from achieving our fullest positive potential, which is actually limitless. 
Powerful Exercise
Find yourself a peaceful place, where you won't be disturbed for 20mins or more. Light a candle. Take a moment to visit your inner self. Breathe deeply 3 times and allow the breath to go deep within your belly and heart-space. Now, face your fears, take stock of the old you. Your old patterns (look at the heavy emotions highlighted above) , some may have been with you since childhood and earlier. Write all the heavy emotions you feel within you on some small pieces of paper, one at a time, really feeling how you would be without this in your life any more. Maybe even shed a tear or better, deeper sobs, as you revisit memories. Keep adding further pieces of paper until you feel you are happy and comfortable to release all these emotions. Carefully burn each in the flame. Watch as the pieces of paper disintegrate and release each word and emotion. Visualize the energy transmuting and disappearing.
Now visualise yourself standing in the warm sunshine in your favourite outdoor space, and feeling the warm rays on your face and body filling all the space you have created within yourself in your release, with vibrant light and brightness. Breathe this in.
Congratulations. You just raised your vibration and the new you will attract new positive experiences. As you vibrate, so you attract. Be prepared for more synchronicities appearing in your life…more positive outcomes, situations, people and friends. Enjoy, be grateful daily and celebrate this amazing new start. It's a very exciting time to be alive. J
Further Information
Sarah Williams is a leading international holistic bodywork therapist, aromatherapist, multi-dimensional teacher, writer and owner of Organic Aromatherapy Ltd. For more information about how to cope with physical symptoms and to contact Sarah Williams please Tel:  02392 453204/07710 994432;  sarah@organic-aromatherapy.co.uk  www.oaonline.co.uk
The International Journal of Clinical Aromatherapy
The International Journal of Clinical Aromatherapy (IJCA) continues to lead the way as the main aromatherapy publication that informs and empowers clinical aromatherapists.
With Rhiannon Lewis and Gabriel Mojay as the journal's editors together with the support of an expert international editorial board, the IJCA is celebrating its eleventh year as the foremost evidence-based aromatherapy resource with direct relevance to professional aromatherapists working in a range of clinical environments.
The IJCA actively promotes the integration of essential oils into clinical settings around the world. Published twice a year (June and December), this unique journal is thematic: 2015 has a focus on elderly care with in-depth research and therapeutic detail on the benefits of essential oils for the aging body and mind. The content of each issue is rich and varied; including original research, pilot studies, service reports, case studies, commissioned papers, interviews, book reviews and conference reports.
The publishers of the IJCA (Essential Oil Resource Consultants) have a longstanding reputation as providers of excellence in education and information in the field of essential oils and the IJCA is an important extension of their activities. The IJCA is also the host and main organiser of the upcoming international clinical aromatherapy conference, botanica2016, to be held at the University of Sussex 2-5th September 2016 (www.botanica2016.com).
In 2014 the journal transitioned to e-format, with issues mailed to subscribers as a PDF download. Back issues of all previous years (2004-2014) are also available. Themes covered by the IJCA over the years include: pain; palliative care; women's health; paediatrics; wound care; dermatology; respiratory care; aroma psychology; infection; inflammation; integration...
Further Information
Subscriptions and article submissions are welcomed via the IJCA website: www.ijca.net
NLP Conference 15-17 April 2016
The NLP conference is an annual event held in London. It brings together some of the foremost NLP trainers in the world to share recent innovations and developments in the field. It is an outstanding opportunity to meet and network with like minded people who are using NLP to make a difference to people's lives in areas as diverse as education, health, business and coaching.
We are delighted to announce that the next NLP Conference will be held on 15th - 17th April 2016 at the Millenium Gloucester Hotel in Kensington and that it will be a collaboration between Anglo American Books and The Association of NLP.  We have had lots of positive feedback regarding the change to a spring conference and we're very excited about the new joint venture.
We have over 50 top NLP trainers lined up for the next conference who will be running 44 workshops that will cover subjects as diverse as the latest developments in modelling through Energetic NLP to using NLP to prevent dementia and Alzheimer's. They include international trainers such as Michael Hall, Shelle Rose Charvet, Frank Pucelik, Ian McDermott, Art Giser, Sue Knight, Michael Carroll, John McWhirter, James Lawley, David Shephard and Penny Tompkins, to name but a few.
Feedback from the last conference was the best ever, with delegates rating the workshops an average 4.4 out of 5. Typical comments included:
"Great conference as always. Great to reconnect with people passionate about NLP. Great to listen to and see speakers that I have read."
"Practical magic! The seminars I attended gave me not only food for thought but techniques which extended my NLP and business activities."
"Good mix of speakers and great to talk with other NLPers."
"Variety, interest, networking - very well run."
"Great to hear, experience and share information new to NLP rather than simply read it in a book.  Good opportunity to identify future trainers and courses."
For anyone interested in NLP and/or related fields, the conference provides a fantastic refresher and is excellent value for money for a conference in Central London. Full details of all the speakers and sessions are on our website  www.nlpconference.co.uk. We also giving away a free book with every booking - so book now!
Further Information
Please contact The Conference Team on Tel: 01267 211 880; info@nlpconference.co.uk  www.nlpconference.co.uk
Luxury Anatomy book: Anatomy in Black
by Emily Evans: BSc (Hons.) Anatomy and Cell Biology PGCE MMAA RMIP
Published by Lotus Publishing. 2015. Hardback. £24.16. $29.38. ISBN: 1905367589.
Anatomy in Black, released 1 October 2015, is a sophisticated coffee table book for anatomy lovers and casual observers alike. It illustrates the beauty of human anatomy reflected in a contemporary hardback book, created entirely in black and gold.  Traditional anatomical imagery is given a new lease of life through modern interpretation in this stylish publication. The book comprehensively leads the reader through the human body in seven chapters dedicated to each area of the human body; which include: head & neck, back, upper limb, thorax, abdomen, pelvis and lower limb.
It covers the same level of detail and content with each illustration as a standard academic anatomy book. A thorough evaluation of each anatomical part is conveyed in double page spreads with summary text to put the area in context and explain some of the more complicated anatomical terminology and function for those encountering anatomy for the first time.
This makes this book a perfect companion for those interested in anatomy, regardless of their previous knowledge of the subject matter. Anatomy in Black has a gold foil embossed black hardback cover, with black sprayed edges and a gold ribbon making it a beautiful object to adorn any anatomy enthusiasts home, as well as the perfect present for those working in the field.
About Emily Evans
Emily Evans: BSc (Hons.) Anatomy and Cell Biology PGCE MMAA RMIP following her degree in Anatomy and Cell Biology, trained and worked as a school science teacher in London. After retraining as a medical artist, and qualifying with the Medical Artists Association of Great Britain, Emily has been a freelance Medical Illustrator for the last 12 years and works from her studio in London, UK. She has continued to teach throughout this time, at universities in both London and Cambridge. Emily has been a Senior Demonstrator of Anatomy at Cambridge University for 10 years, teaching the medical students dissection and anatomy. Emily regularly holds demonstrations and talks about medical art and dissection both in the UK and USA. Alongside her commissioned artworks, Emily has her own projects and exhibitions reflecting anatomy through contemporary art. In a natural evolution of working on more collaborative anatomy and art projects, Emily launched her online store 'Anatomy Boutique' in 2013 selling her own uniquely designed products inspired by anatomy.
Further Information
Available from Amazon
www.amazon.co.uk/Anatomy-Black-Emily-Evans/dp/1905367589
www.amazon.com/Anatomy-Black-Emily-Evans/dp/1905367589
MSc Healthcare Management, Leadership and Innovation - Plymouth University Peninsula Schools of Medicine and Dentistry - PU PSMD
Our streamlined and carefully-constructed suite of postgraduate programmes  are now a perfect fit for the needs of the South West health and care economy , as we offer health and care professionals flexibility of choice at all levels across our postgraduate pathways.  Our aim is for our students to achieve qualifications which are relevant and highly useful to their working lives.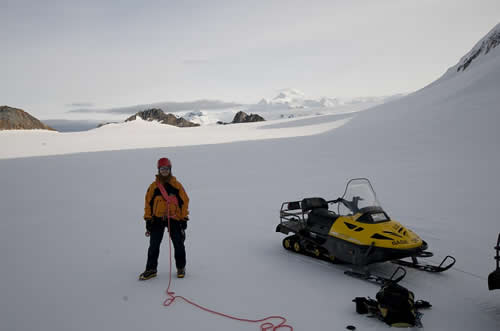 In November we launched our new MSc in Healthcare Management, Leadership and Innovation.  This programme is unique to the South West as it offers the very latest thinking and application of leadership, management and innovation techniques and theory to the real and complex world of health and care.   In Spring 2016 the second module of this new MSc commences and offers our students an insider view of complex organisational structures, the cultures which underpin them and an understanding of how professional values shape everything we do.  
Remote and Global Healthcare studies continues to attract students seeking a dynamic understanding of what it is to practise clinically in extreme and isolated environments.  We are proud of our heritage in this regard, having developed this programme originally for the international medical polar community.    Led by a GP with a lived experience of medical practice in Africa – it marks us out from other medical postgraduate institutions by quite a long chalk. 
Clinical Education at all levels continues to attract a wide audience and we're making changes to the programme to ensure that it remains relevant and insightful with regard to the understanding of how health and care professionals learn and develop.
Other news since our last article in PH Online includes our success in bidding for the South West Deanery tender for the delivery of Professional and Generic Skills training for doctors working right across the territory of the former Severn and Peninsula Deaneries.  We collaborated with the University of Bristol's Faculty of Medicine and Dentistry in this bid, and we are joint owners of what is rapidly proving to be a sell-out programme.    Using clinical tutors wherever possible, we're offering doctors a comprehensive programme of development to enhance their understanding of professionalism, medical ethics, leadership and management, complex communications and the tricky world of finance and economics in health. 
Further Information
For further information please contact the Postgraduate and Enquiries team on Tel: +44 (0)1752 437333;  meddent-admissions@plymouth.ac.uk. Apply for postgraduate study using our online postgraduate application form 
www.plymouth.ac.uk/courses/postgraduate/msc-healthcare-management-leadership-and-innovation
www.plymouth.ac.uk/courses/postgraduate/pgdip-physician-associate-studies
www.plymouth.ac.uk/your-university/about-us/university-structure/faculties/medicine-dentistry/postgraduate-education-for-medicine-and-dentistry
The London Health Show - Christine Bailey MSc PGCE MBANT CNHC Nutritionist, Chef, Presenter & Author Discusses Opportunities
The London Health Show is a free-to-attend trade show at Olympia on the 20th & 21st January 2016. We interviewed Christine, who is taking part in the conference programme at the show who described the show as "a fabulous opportunity to network with leading industry experts, health food companies and support the health, fitness and food industries".
As buyers and distributors across the UK look for innovative and high-quality health products from around the world, the vast number of products and suppliers they are presented with, and their varying quality levels, pose numerous challenges. The London Health Show is the only event to bring together buyers & distributors from all sectors of the UK's healthy living & wellness marketplace; meet, network and do business with leading UK & international suppliers. It will feature 120+ booth exhibition, 22+ CPD training workshop session, 50+ top level speakers presenting over 2 day conference and live product demonstrations.

The expo will cover the six main sectors in the health and wellness industry: Complementary Health, Nutrition & Supplements, Beauty & Anti-Ageing, Sports & Fitness, Organic & Natural Products and Healthcare Equipment & Technology
The event, which will be opened by Dr Christian Jessen, Doctor and TV Presenter will feature leading talks from the following:
Christine Bailey, Media Nutritionist and Chef
Dr Leah, Founder of Dr. Leah Skincare and Clinics, BBC's, The Apprentice Winner, 
John Treharne, CEO, The Gym Group
Paul Moore, Chair, Organic Trade Board
Shelley Hepburn, Spa Director, Bulgari Hotel & Residences London
Steven Ward, Executive Director, UK Active
Andrew Gibson, Vice President, Spa and Wellness, FRHI Hotels & Resorts 
Lisa Barden, General Manager, UK Spa Association
Charlie Thompson, Chair, UK Spa Association
Miguel Toribio-Mateas, The British Association for Applied Nutrition and Nutritional Therapy (BANT)
Tracey Smith, Reflexology and Research Manager, Association of Reflexologists
Michelle Roques-O'Neil, Vice Chair, International Federation of Aromatherapists
Plus many more..
Attended by thousands of Owners, Managing Directors, Head of Departments, Purchasing Managers, Commercial Directors, and other senior-level attendees from Virgin Active, Fitness First,  Superdrug, Nutricentre, Holland and Barrett, Revitals, Waitrose, The Gym Group, Decathlon, BANT, Massage World, British Military Fitness, Tropicana Wholesale, UK Active, PT Magazine, Holistic Therapist Magazine plus many more.
Further Information
For further information, or to sign up for the Meet the Buyers session email kate.skinner@oliverkinross.com or visit www.londonhealthshow.com/
New Book - Neem: Nature's Healing Gift to Humanity
Klaus Ferlow, Honorary Master Herbalists and Professional Herbal Advocate, founder of Ferlow Botanicals, retired and NEEM RESEARCH is publishing the book Neem: Nature's Healing Gift to Humanity January 2016.
This book Neem: Nature's Healing Gift to Humanity by Klaus Ferlow presents the results of  over 20 years' experience of working with Neem that offers better plant health, human health, animal health and environmental health.
Further Information
More information can be obtained from the websites  www.energygrid.com/health/2014/02kf-neem.html  and www.neemresearch.ca  neemresearch1@gmail.com
Comments:
No Article Comments available
Post Your Comments: