Your Country
Extracted from A Mindfulness Guide for Survival: A Workbook by Ruby Wax.
Published by Welbeck Publishing Group. 2021.
If anyone had told us a few weeks before March 2020 that most of the world would be unable to leave their homes because a virus was going on a rampage, we would have said it was a bad idea for a script. But suddenly, as it dawned on us this might be more than a rumour, we realised we were going to a showdown at high noon with our deepest fears. There were no information packs for what to do in this kind of emergency, so we headed for our homes and hunkered down – alone and traumatised.
One of the reasons we were so ill-prepared for this recent existential slap in the face is that we were suddenly forced to confront the harsh truths of difficult emotions, uncertainty, loneliness, change, dissatisfaction and death. In other words, the cold hard facts of life.
I don't want to get into "should haves" (we already think those words too often and they don't do us any good). But it would have saved us a lot of despair if we'd been more aware of these "realities", not only for the pandemic, but generally, and especially when the time comes to face our termination.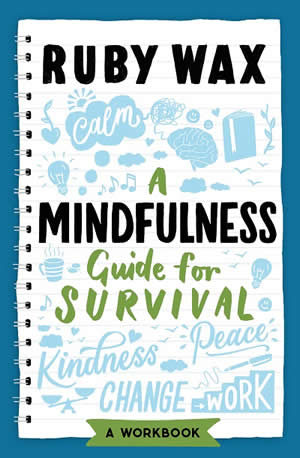 These six realities – I will call them the Big Six throughout this book – should have been tattooed on some visible part of our bodies so they could never have taken us by surprise. We should have been taught to deal with them during our first years in school (in a child-friendly way). From now on, parents should be fined for negligence if they fail to teach us about them. Maybe they could gently but honestly tell us that the fish died and what that means, rather than just telling us our fish went on a holiday.
The "Big Six" Realities
Reality one: Difficult emotions
Reality two: Uncertainty
Reality three: Loneliness
Reality four: Change
Reality five: Dissatisfaction
Reality six: Death
It's not as if you won't have heard of the Big Six. It's that, like most of us, you probably choose not to think about them too much. I mean, why upset yourself and ruin a perfectly nice day? Maybe we humans don't want to face them head on, because if we did, our lives might just grind to a halt. What would be worth doing if nothing was permanent? Why throw everything we've got into anything if nothing is certain? If every second is a possible end, why begin anything? Of course, deep down, we know everything changes, everything is uncertain, we're alone, we die – blah! blah! blah! But who wants to go there when there's so much on Netflix to watch? This isn't a culture that likes to emotionally dig down, so we make sure we lock the existential closet and bury the keys.
Then there may be some people thinking, "I'm fully booked. I can't possibly think about stuff like dying. I just haven't got the time." We try to avoid anything unpleasant or painful, not realising that when the realities finally do land on our doorstep (and they will), they will take us down and render us completely useless.
For a long time now, we've been too busy to notice disturbing realities because we were all on tight schedules of "must do" things, most of which were things that didn't ever need to be done. So many of our deadlines are self-imposed to keep the adrenaline pumping, to give us a sense of purpose and importance. We'll do anything rather than look too deeply into ourselves, so any diversion is appreciated.
Before the pandemic, we didn't notice much of anything. Glued to our digital rectangles; our heads permanently sucked into cyberspace. I think the culprit was Microsoft Office when, 10 years ago, it said, "You can now take your workplace anywhere," and that was the end of having time to be screenless, having time for ourselves; having time to find out what might make us happy, how we liked living our life or just give it some meaning. The curse of Microsoft Office came true. The office is now in our bed, bath, on our holiday, while walking, jogging, eating, on planes, trains and automobiles. It's with us while we watch babies being born and even at funerals while someone's being buried.
For all our time-saving devices, we've still had to speed up our lives to keep up with so much incoming. Why can't we let computers do what they were meant to do and leave us alone to have a nice time: learning shuffleboard or designing yurts or whatever would make us happy? Why shouldn't they, not us, have to hit deadlines? Surely some coder could code the computer to burn out rather than us?
Now we're at the beck and call of our machines. Waiting for them to ping so we can immediately ping back. It's like a horrible game of tennis that never ends – where you die of exhaustion with love points. We can't really blame anyone. We're party to our own downfall. We complain we have no time to ourselves but then choose to live surrounded by weapons of mass distraction.
If we ever switch off, we say, "We're killing time." Then we get frightened because no one is pinging us, and that's when the hunt for distraction really kicks in hard. The truth is we're afraid of having time because we have no idea what to do with it. Even while we complain about not having enough, we make every moment a record-breaking dash to the next and then wonder where it all went.
In the same way, we complain about always being online, yet we're addicted to online because normal time feels too slow – and God forbid we might get bored. Nothing tastes as good as that rush of adrenaline when you can order something that can be delivered faster than the speed of light. Even watching the cartoon of a tiny Uber coming to pick me up gets me high.
Without being aware, we've sold our souls and data to the devil as a two-for-one. Google knows more about me than I ever will.
But what would happen if we stopped and became more aware of what it is to be alive? Maybe take our focus from always seeking something outside to seeking something inside ourselves? Get to know who we are, which we definitely won't find in our inbox. I'm not suggesting we dump tech. Are you crazy? I'm on it right now, obviously. Or how would I be writing this book? A typewriter? A plume? Get out of here.
We're addicted to online because normal time feels too slow.
All I'm saying is that we need to find a counterbalance to our turbulent inner world. To slow it down so we have time to check in with ourselves (and not through voicemail), to examine what really matters.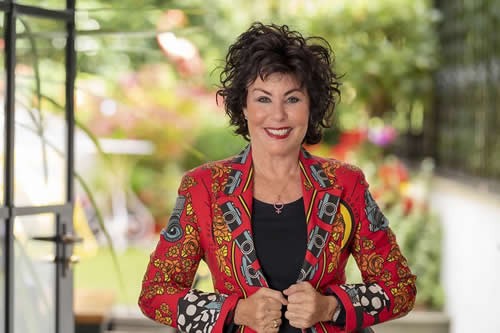 The fact is, many of us were asleep at the wheel when it came to the pandemic. In March 2020, all Big Six realities were smashed into our faces in one fell swoop. Out of the blue, we were locked into our own homes with nothing to face but an uncertain future with, horror of horrors, no distractions. We were all mutually forced to go cold turkey off our busyness, which meant we had to be alone with our own thoughts. Oh my God, we suddenly saw ourselves naked, with no masks to hide behind, no personalities to jack up, no parties to be invited to, with never having to dress up (especially our lower halves) to look good.
I found myself with a front row seat on all this. Every evening, I watched people sitting at home being helplessly torpedoed by one reality check after another. Throughout the day and probably most of the night too, they were on an emotional roller coaster, forced to face difficult emotions, uncertainty, loneliness, change, dissatisfaction and death all at once.
Further Information
A Mindfulness Guide for Survival: A Workbook by Ruby Wax is out now and available online and from all good bookshops.
Published by Welbeck Publishing Group. 2021. Paperback £9.99 / $16.69.  ISBN-10: 1787399591. Available from Amazon.co.uk and Amazon.com
Comments:
No Article Comments available
Post Your Comments: