Your Country
According to the statistics from Bupa Global, over 26% of UK adults meditate because of its healing benefits, with British men (30%) practising meditation almost twice as much as women (18%). In today's long-hours work culture, it's no surprise that people are seeking new ways to unwind, especially when having to work from home and barely moving away from the computer. Meditation and holistic therapies are increasingly becoming favoured among the UK population as natural ways to help reduce stress and release tension, and plants can make a great difference in this process as well. 
Aside from the fact that plants help us breathe cleaner air and restore our energy, caring for them can be a therapeutic way to relax after a long day at work, and their flowers can also have profound benefits on our emotional, physical, and mental wellbeing.
Shannen Godwin from UK's leading flower bulbs and plant supplier, JParker's, says, "Gardening teaches us another way of meditating mindfully, as we can feel grounded and fully present when planting a seed with intention, observing how it takes on a life of its own. Even with our busy work and life schedule, we can all dedicate up to ten minutes daily to growing plants. This serves as a great reminder for those who need a screen break and an excuse to move around and be outdoors. What's more, you can cultivate plants that contribute to your wellbeing, as they can be suitable for aromatherapy, teas or external use."
If you want to fill your garden with plants that can enhance your meditation practices or have healing effects for your body, go over JParker's suggestions below.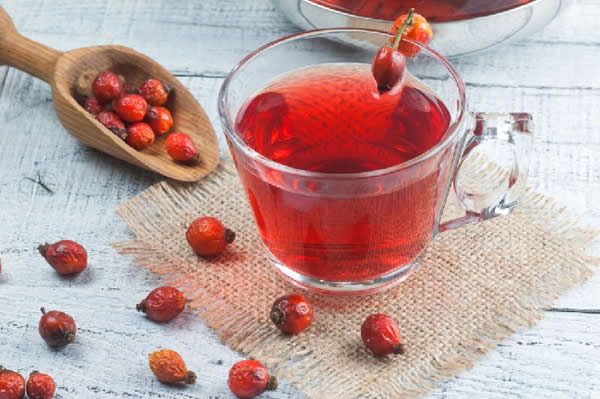 https://www.shutterstock.com/image-photo/dried-rose-hip-cup-herbal-tea-1199071159
Rose
The Queen of Flowers is an ancient sacred herb that is said to open your heart, uplift your mood and alleviate depression. If you inhale its scent while you meditate, it can attract feelings of compassion, understanding and love. In addition, roses have antispasmodic, aphrodisiac and sedative qualities, and are anti-inflammatory. After the bloom has faded, you can use rose-hips for a great source of vitamins C, B2 and E.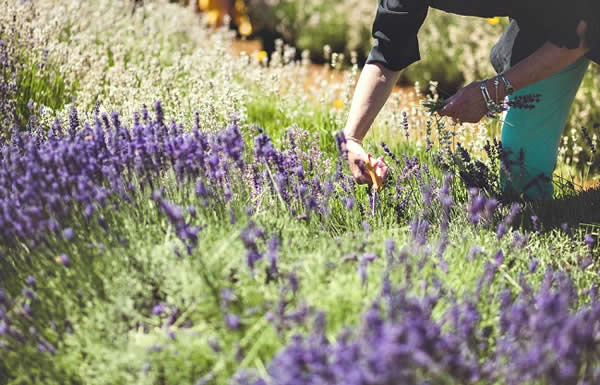 https://www.shutterstock.com/image-photo/woman-cutting-bunches-lavender-672758560
Lavender
When it comes to getting a peaceful night's sleep and releasing your body from tension, lavender is the answer. For those who suffer with insomnia or stress, the healing effects of lavender have been significant and it's one of the reasons why the oil of this flower is very popular in aromatherapy. This beautifully scented plant can be grown both outdoors and indoors as long as it receives adequate light and plenty of fresh air.
Echinacea
Echinacea, a.k.a. Coneflower, is an edible and medicinal plant with long-lasting flowers. It thrives in almost every climate as it is drought, heat, humidity, and poor soil tolerant. These wildflowers will fill the garden with vibrant colours and attract butterflies, but also help boost your immune system, relieve pain and heal wounds. 
Calendula
Calendula gained its reputation as the Jill of all trades because it's a plant appreciated for its diverse gardening, culinary and medical benefits. The brightly coloured calendula flowers, usually yellow or orange, have petals shaped as sun rays and can bring you healing with their antibacterial, antifungal and anti-inflammatory properties.
Hibiscus
Hibiscus used to be an offering to the Gods in India and is known since then as a spiritual plant that helps you accept your sensitive side and promotes forgiveness. Today, this is popular for its cosmetic and medicinal purposes, as its leaves contain vital nutrients and minerals which serve as toxin cleaners, skin cleansers, mood regulators and energy boosters. 
Comments:
No Article Comments available
Post Your Comments: