Your Country
Originally Published in madrascourier.com
https://madrascourier.com/opinion/cells-of-good-hope/
First things first: an elderly woman in China, who became seriously ill after getting infected with the COVID-19 virus, made an uneventful recovery following stem cell therapy. Similar treatments were undertaken elsewhere – the outcome was reassuring. However, the fact is – it is early days in the chronicle of stem cells foretold.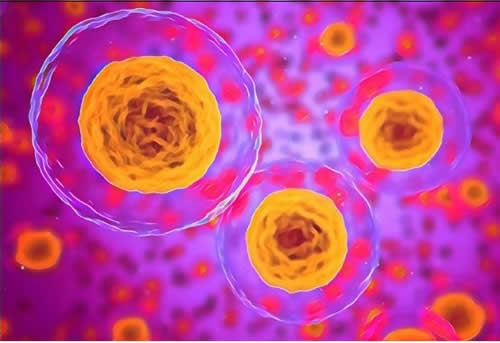 Cells of Good Hope
The fact is lung and respiratory tract inflammation, during flu, for example, may be repaired by the immuno-modulatory effects of stem cells. This is primarily because stem cells mediate antiviral and antibacterial effects owing to the galvanization of the body's immune system. Be that as it may, the downside, perforce, is – the possibility of recurrence of the viral illness in stem cell-treated patients, especially when the virus is quiescent.
Patients with chronic disease – more so, when there is a limited, or no, treatment option – are progressively turning to stem cell therapy with the hope of a cure. Coronavirus is no exception. The possibility not only provides stem cell therapy a short in the arm, but also tangible, therapeutic optimism – although it is too premature to hoist the therapeutic pennant for stem cell therapy in COVID-19.
New Evolution
Medicine has turned full circle – right from the idea of prevention and assisting the mind and body to overcoming illness. The philosopher Aristotle would be smiling, because his credo of the 'seamless' relationship that exists between body, mind and soul is being increasingly used in medical treatment – primarily because human health is 'harmonious' balance. This is not merely a biological evolution; it is also physiological advance. It leads to a whole, new awakening in medicine – which includes stem cell-based research and therapies to repair and/or replace damaged organs, or constituents, in the human system without the need for transplant techniques, or procedures.
Scholars believe that Charles Darwin's Origin of Species should have been a part of medical education, a vade mecum, ever since it first appeared in print, over 150 years ago. This is simply because medicine would have focused on the individual having the illness and not one's external symptoms alone. It would have also placed medicine and therapeutics on a lofty, elevated pedestal – to treat the whole person, not just the affected part, or system. It would have made medicine simple, not complex as it has been for ages. It would have also 'humanized' the basis of new advances, including revolutionary healing techniques, such as stem cell research and regenerative therapy.
Stem cell therapy is emerging as the next big hope of contemporary medical treatment. But, it is best to first look at the basics – what are stem cells? Stem cells are a group of undifferentiated cells that are capable of 'differentiating' into specialized cell types. They are 'derived' from two key sources – embryos formed during development (embryonic stem cells) and adult tissue (adult stem cells). They do not serve any one function; they have the competence to serve any function, after they are 'coached' to specialize. Every cell in the body, for instance, is derived from the first few stem cells formed in the early stages of embryological development.
Stem cells extracted from embryos can, as a result, be 'coached' to become any desired cell type. This makes them competent enough to regenerate damaged tissue under the right conditions. This is also one major reason why stem cells hold exciting new possibilities in medical research and/or advanced, super-specialized treatment of illness, or disease.
Exciting Prospects
Stem cell research and therapy are as exciting as they are composite; they also appear too far-fetched with overzealous proponents. The realities, therefore, are not as realistic as they ought to be; besides, the stem cell rhetoric is at its peak, so also media and advertising hard sell. It is, therefore, high time stem cell-based regenerative therapy, the new kid on the block, is regarded and assessed without prejudice in terms of ethical issues and preference. This also explains why cutting-edge treatment options, like stem cell therapy, as some clinicians observe, are 'heroic.' They argue that conventional wisdom is, by itself, well endowed with adequate tools – anti-hypertensive drugs and aspirin, to highlight one example – to manage heart disease. The protocol also has a good clinical record of safety, economics of scale and effectiveness, when promulgated with equally useful preventative measures, such as healthy diet, regular exercise and relaxation techniques, such as meditation.
Put simply, stem cell therapy does not represent definitive endeavours; it mirrors broad categories with essential concepts relating to uniformity, sometimes lurking beneath science, sometimes above science, or beyond the realms of science. The questions, therefore, are as electrifying as the therapy per se. What disease states stem cells can address, what diseases can be targeted, what patients benefit, what cost, or how does stem cell therapy compare in terms of the options available? Or, what should be the primary goal for changing the course of innate illness states, such as diabetes, or restoring the heart from physiological distress to effective function, or 'replacing' damaged muscles in heart disease, or refurbishing the spine after injury to its pristine healthy state? The responses are just as revolutionary, because stem cell therapy offers palpable, positive upshots in assuaging anguish, or suffering. It proclaims a noble pursuit in the service of humanity – also, improving one's health and providing a better quality of life. Put simply, stem cell therapy has all the requisites to add life to your years and not merely years to your life.
This is the positive side of stem cell research. The downside, if any, is stem cell therapy is no magic wand – whatever the progress, stem cell-based research cannot be a panacea, notwithstanding all the media hype and hoopla. This is also far too 'keyed up' in the West, or the developed world – not the developing world. There is also, in addition, opposition for human embryonic stem cell research, especially in certain societies and communities, thanks to their specific religious beliefs. This is, perforce, the raison d'être for the top-heavy attention being given to stem cell research.
This brings us back to the basics, yet again – that prevention of chronic degenerative diseases, through lifestyle and dietary changes, is any day better than the most miraculous of cures. This is also essentially because one must understand that every $ or £ spent on stem cell research may not be spent on research alone – more so, because it may not so much deal with the health needs of susceptible populations, or towards cost-effective, optional treatments.
Applied Research
While it is agreed that stem cell therapy could ease the damage caused by disease, many critics, including clinicians, are not enthused about the fact that the therapy could 'turnaround' the immune system. The point also is the immune system presents a concern in terms of deciphering the clinical efficiency of stem cell-based treatments, lock, stock, and barrel, or without question. Though stem cell therapy is touted as a 'promising treatment' for type-1 diabetes, it is possibly more than a tad restricted, because augmenting the functional beta-cells isn't as easy as we think to rectifying the 'causal' autoimmune impasse. Besides, when functioning normally, the immune scrutiny may 'tap' the 'surge' of stem cells. This may undermine their therapeutic intent. Yet another drawback, in an additional context, is the emergence of a tumour – a direct spin-off of stem cells when they propagate out of context, or go beyond immune control. This is precisely why most current stem cell therapy protocols incorporate certain advanced options and safeguards to circumvent tumour-related concerns, or issues.
Stem cells, in realistic terms, could be therapeutically employed to counter spinal injuries and chronic degenerative disorders, or 'diseases of affluence,' such as type-2 diabetes and coronary heart disease that cause a high proportion of morbidity and mortality. This is not all. Stem cells research and therapy are now a booming area in dentistry. Dental stem cells have been employed to treat periodontitis and dental caries – this has spawned a new generation of treatments, aside from dental research. All of this does not, however, percolate to the developing world for want of funds – if not intent. To return to the paradox, or old argument – the prevalence of erroneous lifestyle factors and chronic degenerative diseases in wealthy nations does not affect people as much as their counterparts in the underdeveloped world. This is because access to effective and superior healthcare recompenses for the damage caused by lifestyle indiscretions.
New research suggests that transplantation of stem cells from the spleen, liver, or bone marrow have the therapeutic potential to treat type-1 diabetes. Stem cells from the spleen have been shown to reverse diabetes in mice with autoimmunity being kept in 'deferred activity.' It is still early days, although new-fangled approaches to rectifying possible snags and 'encapsulating' stem cells, while protecting them from immune assault, and permitting insulin 'surge,' have yielded promising results.
This applies to heart disease, as already cited, the difference being of degree – especially in cases where patients with ventricular remodelling and dysfunction cannot be treated without surgical intervention. This is where protagonists of reformative stem cell therapy are realistically optimistic. More so, because of nature's marvellous design – human heart cells are capable of recompensing, although they may not be able to 'self-heal,' when there is extensive tissue damage due to disease. This is precisely where stem cells emerge trumps, while giving heart patients something much more than a new lease of life to look forward to.
Acknowledgement Citation
Originally Published in madrascourier.com
https://madrascourier.com/opinion/cells-of-good-hope/
Comments:
No Article Comments available
Post Your Comments: