Your Country

Homeopathy - Health - Therapy
Dr. Tasos Vartholomaios, MD, PhD, MFHom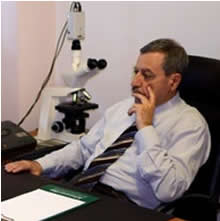 Company

WIMPOLE THERAPEUTICS CLINIC,

Address

2 Wimpole Street, London, W1G 0EB

Contact

Dr. Tasos Vartholomaios, MD, PhD, MFHom

Telephone Number

020 7491 7767

Email

Website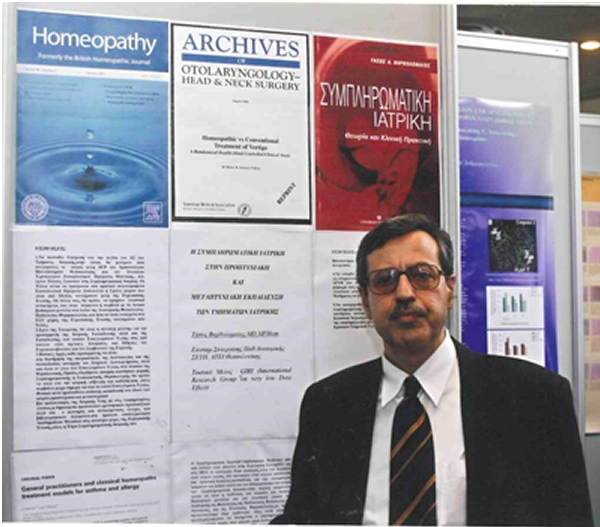 I am MD, PhD, Consultant Specialist Medical Doctor, holder of the Diploma (DIHom) and the Postgraduate Diploma (HMD) in Homeopathic Medicine of the British Institute of Homoeopathy in the UK(FBIH). I am a Member (MFHom) of The Faculty of Homoeopathy), which has been the statutorily recognized title of Homeopathic education for Medical Doctors in the UK and perhaps the most renowned, throughout the European Union and worldwide, evidence of high level qualifcation in Homeopathy for Medical Doctors.
I am fully registered with the General Medical Council (Reg no: 7009546) as Specialist Medical Doctor with licence to practise, I have been revalidated for the period 2014-2019 and I have regular annual appraisals according to GMC regulations and the Good Medical Practice.
I have been also Member of GIRI, an International Association of Academics and Researchers in the field of minimal or infinitesmall doses and I have chartered membership with the European Committeee of Homeopathy and the International LIGA of Homeopathic Medicine through my Faculty of Homeopathy Membership. I had also extensive and complete training in Herbal Medicine/Phytotherapy (Specially Structured Diploma Course) at the College of Phytotherapy, UK, so that I may efficiently employ the best of Herbal Medicine knowledge in my Integrative Homeopathic Prescribing.
My practices and methodology reflect the modern scientific face of Homeopathy. I have essentially developed new perspectives in It through an holistic and systemic perception of the data of Pathology, so that they may be appropriately assimilated for homeopathic therapeutic applications. My specialization in Pathology and my further CPD/CME training in many subspecialties of Pathology, are particularly important for a well-planned therapeutic strategy and effective implementation of Homeopathy even in most complex clinical cases of Chronic Diseases and Health Conditions.
I have practised Homeopathic Medicine more than 25 (twenty five) years and I have joined lastly,as medically qualified Homeopath, the Wimpole Therapeutics Clinic, Harley street district, London. I have clinical homeopathic work with international recognition, so that I had been invited to participate, among certain British celebrities (Peter Ustinov, Jehudi Menuhin, etc), in a Letter of Appeal for the establishment of a Natural Medicine Hospital in UK. For this reason I was invited at the Scottish Parliament in 2001 for a relevant reception to officially launch the Appeal. I have been also awarded the "Irene Bahá" Prize by the Hellenic Society of Homeopathic Medicine and I am Member of the Society of Integrative Oncology, USA and of the Society of Toxicological Pathology,USA.
I am author of two books on Complementary and Alternative Medicine, focusing on Clinical Homeopathy, Clinical Phytotherapy, Holistic Nutrition and Chronopharmacology