Your Country

Nevsah Breath Coach Discover the Miracle Workshop
Simply put, this Course will change your life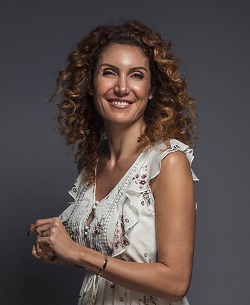 Start Date

Ongoing

Company

Nevsah Karamehmet

Address

Breath Coaching Ltd, 17 Green Lanes, London N16 9BS

Email

Website

Other Website
Nevsah Karamehmet is a spiritual leader committed to enlightening others; her focus is optimal breathing for improving health and performance. Nevsah is a recognized authority who combines science and spirituality for physical, emotional, mental development and for enhancing psychological well-being. She is a pioneer in helping people learn functional breathing habits and a motivational speaker on the subject of consciousness and breathing.  She teaches about staying in the 'now' through breathing, in her Miracle Courses.
Why is the Miracle Course right for you?
Simply put, this Course will change your life ...   We recognise that's quite a claim to make. But the truth is that the Miracle Course was developed to stimulate holistic healing, help you break free from your dysfunctional habits, and take control of your destiny. In order to do that, however, you will need to be willing to confront your own inhibitions, not allow yourself to be treated as a victim, and be ready to accept exactly who you are.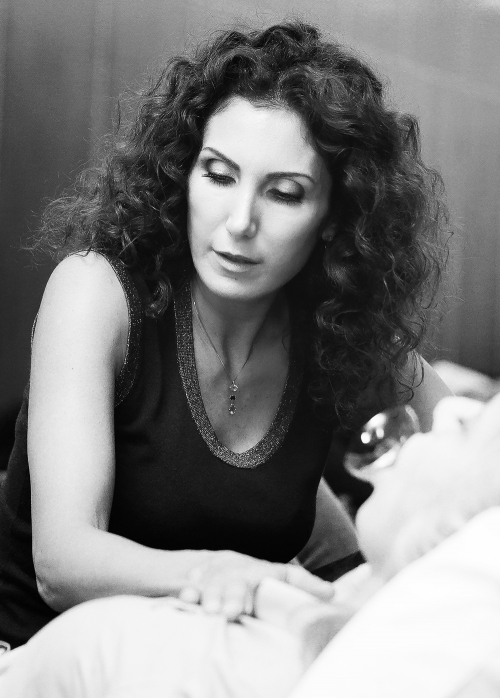 Don't allow yourself to be defined by other people's inadequacies, prejudices or lack of vision. You're amazing, and we want to help you realise it!
This Course is not about waiting for some miracle to happen in your life. It is about taking control and creating that miracle for yourself!    So let me ask you this: what does a great life mean to you? Is it about being successful at work? Being rich? Having meaningful relationships? Being super-healthy and energetic? Being beautiful? 
Whatever your vision may be, we understand that, in order to have a great life, you need to be totally confident, comfortable and content with who you are.  
If you find that you're constantly questioning life, thinking something isn't quite right, or not quite as happy or relaxed as you should be, then you need to do something to change that! And quickly. We believe the solution is simple: change the way you breath!   Your physical, psychological and emotional well-being is inextricably linked to the way you breathe. Our coaches can teach their students how to identify their dysfunctional breathing habits; help them understand why they have formed these habits; address the underlying psychological or physiological issues that cause them; and, most importantly, learn how to push positively past them using revolutionary breathing techniques that are guaranteed to ensure those we help gain a new lease of life and, just as importantly, a fresh insight into their lives.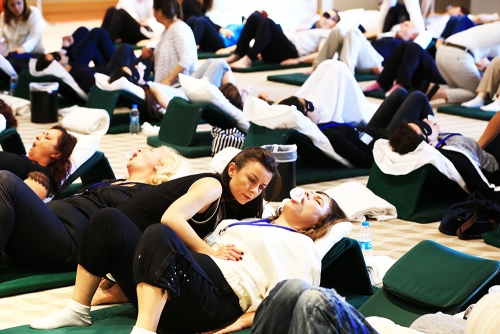 If you want to live a different life, it's simple: you need to learn how to breathe differently!  And, yes, it is possible! You can be healthy and happy, and rich and successful, and have great relationships, and love yourself, and be fit, and be awesome, all at the same time. 
It all starts with how you breathe.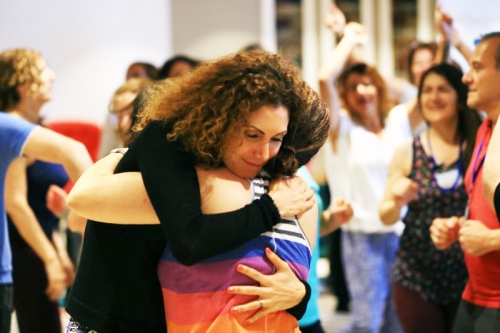 With this course, you will be equipped with all the tools you need to help you become the person you want to be, living the life you want to live!   A new life, a new you, are tantalisingly close. With our help, your dream can quickly become a reality.
Schedules 
 

The Miracle Course Part 1-2

January 30 - February 03, 2019

1.day: 10:00-19:30, 2-3-4.days: 08:00-21:30, 5.day: 08:00-17:30

Boyalik Beach Otel, İZMİR

REGISTER
 

The Miracle Course Part 1

February 15-17, 2019 09:00 - 18:00

UK, LONDON

REGISTER 
 

The Miracle Course Part 2

February 22-24, 2019 09:00 - 18:00

UK, LONDON

 

The Miracle Course Part 1

March 08-10, 2019 09:00 am - 06:00 pm

NY, NEW YORK

REGISTER 
 

The Miracle Course Part 2

March 15-17, 2019

09:00 am - 06:00 pm

NY, NEW YORK

REGISTER
 

The Miracle Course Part 3

March 22-24, 2019

09:00 am - 06:00 pm

NY, NEW YORK

 

The Miracle Course Part 1-2-3

APRIL 07-14, 2019

1.day: 10:00-19:30, 2-3-4.days: 08:00-21:30, 5.day: 08:00-17:30,
6-7.days: 09:00-19:00, 8.gün: 09:00-17:00

Boyalik Beach Otel, İZMİR

REGISTER
 

The Miracle Course Part 1-2

April 24-28, 2019 1 day: 14:00-17:00, 2-3-4 days: 08:00-17:00

Notting Hill Gate W11 3FE, LONDON

 

The Miracle Course Part 1-2-3

June 09-16, 2019

1.day: 10:00-19:30, 2-3-4.days: 08:00-21:30, 5.day: 08:00-17:30,
6-7.days: 09:00-19:00, 8.gün: 09:00-17:00

Boyalik Beach Otel, İZMİR

REGISTER