Your Country

Deep Massage the Lauterstein Method UK 2019
How to Combine Structure and Energy in Bodywork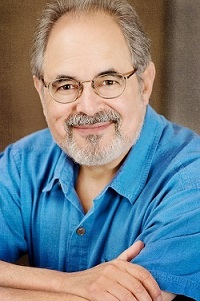 Start Date

Aug 08, 2019

End Date

Aug 11, 2019

Address

BCMB, Lower Ground Floor, 109 Pembroke Road, Clifton, Bristol, BS8 3EU

Contact

David Lauterstein - USA / Bristol

Telephone Number

+1 512-374-9222 /+44 117 946 6371

Email

Other Email

Website

Other Website

Price

£440

If you touch the tissues in a manner that causes the nervous system to relax and energy to flow, you will have the optimum therapeutic benefit. "Deep" is not about pressure; it is about cultivating the individual touch interface that optimally responds to dis-ease, dis-position and destiny. DL
Deep Massage – 'The Lauterstein Method', enables the massage therapist to engage with the logic, vitality and beauty of the human body and is David's unique approach to structural and energetic bodywork. It has its roots in the traditions of Zero Balancing, Rolfing and Cranio-Sacral Therapy.

How to Combine Structure and Energy in Bodywork with David Lauterstein RMT Cert.ZB
Eligibility: All who currently work with therapeutic touch. Please also see below for specific workshop prerequisites
Dates: August 8 - August 11 2019 (4 days).
Venue: Bristol College of Massage Therapy Bristol BCMB, 
Lower Ground Floor, 109 Pembroke Road, Clifton, Bristol, BS8 3EU UK
Tel: 0117 946 6371
Email: enquiries@bristolmassage.co.uk
Cost: £440
BCMB are pleased to welcome back David Lauterstein, LMT, Cert.ZB, assisted by Clive Taylor, to teach this 4-day intensive in Deep Massage: The Lauterstein Method.
David's teaching will broaden your anatomical knowledge and your understanding of the dynamic life of soft tissue. The effect of the work is unique and deeply satisfying to the mind and spirit, giving your clients a new sense of themselves.
David Lauterstein's 'Deep Massage' book is required course material for all participants. The cost is £35 including p&p and is available from BCMB.
Deep Massage I
This will give students the skills to complete a Deep Massage session that addresses the entire body. At the heart of this method is the ability to touch energy as well as structure, simultaneously and consciously, with soft tissue fulcrums. This will include an exploration of David's model of Seven Dimensions of Touch (which is an essential workshop as part of the full Deep Massage: The Lauterstein Method certification process). Students also learn how to use observation skills ('working signs') to optimize touch and session design. You will be able to carry out a complete session at the end of the course.
Prerequisite: Massage or Zero Balancing, or other bodywork qualification, (see above).
Deep Massage II
For attending students who have already completed DM I, this will introduce different ways to address specific areas of the body. You will refine your understanding of Deep Massage theory; learn techniques for deeper muscles as well as innovative ways to work in side-lying positions.  
Prerequisite: DM I
Deep Massage III
There are the words, then there is the song. DM III both deepens and elevates the theory and practice of Deep Massage. Students will explore how to integrate the fulcrum and the Seven Dimensions of Touch into their massage, adding wisdom and artistry to their work, and deeper satisfaction and wellbeing to their clients.  
Prerequisite: DM I and II
CPD Hours: 26 hours
Discounts
Students who undertake this workshop AND the 1-day7 Dimensions of Touch workshop on 7 August 2019 will qualify for a double discount of £40 off each workshop. You will pay just £440 for the combined 5 days rather than £520. To be eligible for the discount you must book by 1 April 2019 - please call the office to book both at a discount.
Further Information
For more information about David Lauterstein, Deep Massage, and The Lauterstein- Conway Massage School please visit www.tlcschool.com or email davidl@tlcschool.com