Your Country

Correct Your Pelvis and Heal Your Back-Pain
Pelvic Correction and Origin Point Medicine Course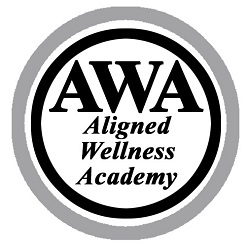 Start Date

Ongoing

Company

AWA Aligned Wellness Academy

Address

Harrow College Campus, Lowlands Road, Harrow-on-the-Hill, HA1 3AQ

Contact

Alexander Barrie

Telephone Number

0208 423 5659; 07850 908 924

Email

Website

Other Website
AWA Aligned Wellness Academy Exhibitor @ London Olympia Well-Being Festival
Date:  25th to 28th Sept 2020
Venue: Stand A18 London Olympia Well-Being Festival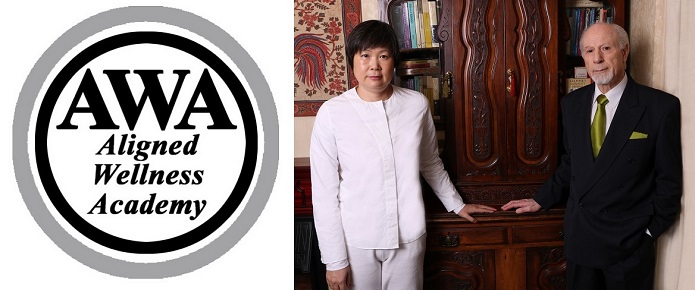 You may have Substantial Control over this Commonplace and Crippling Condition with Specialised Treatments, but Especially by Engaging the Usage of The Pelvic Corrector Device
Visit STAND A18 to understand why this corrosive State of Health is experienced by almost everybody and also more importantly, how you may have control and be able to manage these debilitating Conditions especially with back-pain, thus returning your life back to you. Operators:  Alexander Barrie, London & Wei Wu, Beijing.
It is a matter of knowing how to correct your dislocated pelvis which is the source of your everyday worry.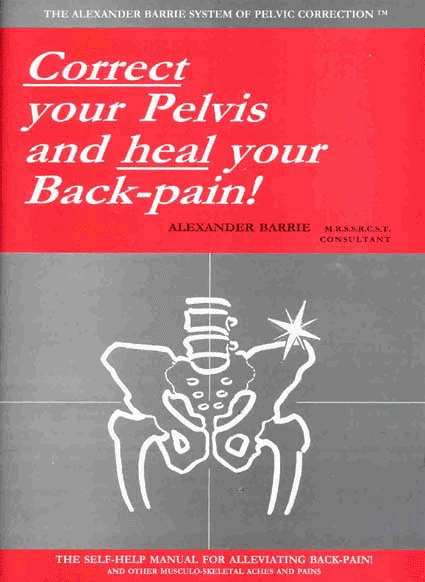 We include the spectacular Taiwanese Yuan Shi Dian (Origin Point Medicine) to assist resolution of disorders of neck, shoulder, wrist, hip, knee, ankle, sciatica, and lumbago but also to bring healing to most ailments that beset mankind, including, for example, very stubborn Conditions, as with Parkinson's, Diabetes, and Dementia  - in this way, we may help reduce the stresses of daily life - balance, that induces health, requires maintenance.
Demonstration, instruction and correction given to attendees by Consultants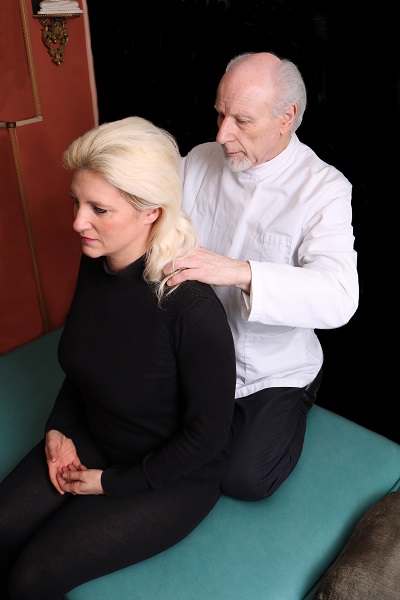 Dr Alexander Barrie, London & Dr Wei Wu, Beijing
Alexander Barrie Back-pain Consultant and Founder of The Pelvic Correction System™ inventor of The Pelvic Corrector Device, with Wei Wu, Shiatsu and Yuan Shi Dian Medicine Practitioner (The Source of Pathological Conditions) will be holding a critical 3-Day Certified Workshop to explain and to teach in depth how to neutralise successfully the damaging impact of ill-health and the misalignment of our bones – Back-Pain – in particular.
http://www.alexaligntherapies.com /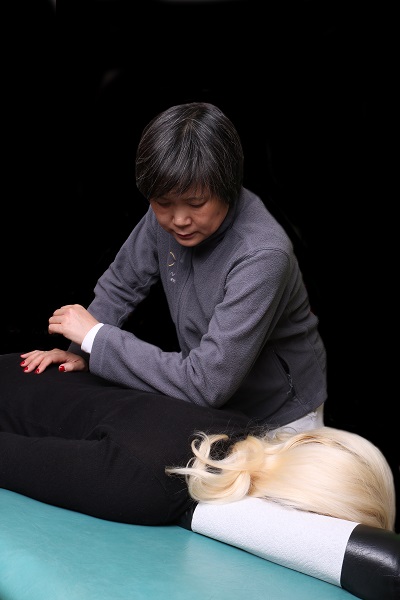 Dr Wei Wu is fully qualified and is registered with the Shiatsu Society as a Practitioner (MRSS). Wei is also a Senior Associate Member of The Royal Society of Medicine. In addition, Wei practices The Alexander Barrie System of Pelvic Correction TM to correct the alignment of the human body, and has trained under the personal supervision of the founder Alexander Barrie.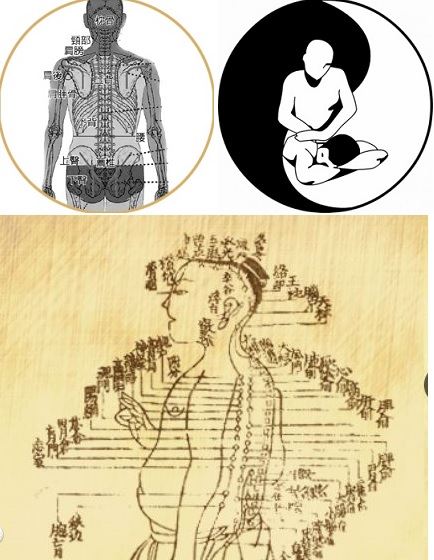 Certified Course in Pelvic Correction & Origin (Source) Point Medicine (Yuan Shi Dian)
TUTORS:  Dr Alexander Barrie, London. & Dr Wei Wu, Beijing.
DATES:  5 Sept, 19 Sept and 03 Oct:  3 separate Saturdays. 
TIMES:   9.30am to 5.30pm.  Refreshments provided, but bring your own lunch. There are many restaurants in the area.
VENUE:  Harrow College Campus, Lowlands Road, Harrow-on-the-Hill, HA1 3AQ. (Brunel Building Room BO17) Adjacent to Harrow-on-the-Hill Station. Easy parking in Harrow Town.
COSTS: 3 Workshops: £480.
FULL PAYMENT OF £480.00 to be received by 1st June.
OR DEPOSIT OF £250.00 to be received by 1st June balance to be paid on the day.
PAYMENT OF £450 (early-bird) if received before 15th May.
We will be teaching both disciplines as outlined above which will be invaluable and priceless as adjuncts to your existing therapies. We will also take a small number of enthusiastic laymen.
Further Information, to Apply and Book
Go to: www.alexaligntherapies.com  to access the whole program, costs, and application form.
alexalign.uk@gmail.com   Mobile: 07850 908924;  07503 171377 Alexalign Clinic, Harrow, UK.