Your Country

Clinical Education Calendar of Events 2021
Representing the Institute for Functional Medicine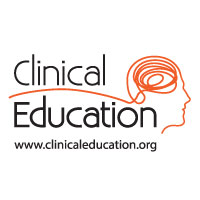 Start Date

Ongoing

Company

Clinical Education

Address

Clinical Education Nutrition House 24 Milber Trading Estate Newton Abbot Devon TQ12 4SG

Telephone Number

To Register contact Claire on Tel: 0333 241 4289

Email

Website

Other Website

About Clinical Education
Clinical Education is a 'Not for Profit' organisation that brings a range of educational experiences to healthcare professionals.  We also have a hard earned reputation as an independent deliverer of expert led Nutritional Education.
Clinical Education is also proud to represent the Institute for Functional Medicine in the UK and EU, by sponsoring and organising the IFM educational events to cater for practitioners and clinicians unable to attend seminars that are normally held in the USA and also contributes to the presentation formats, and updates intellectual content as required.
Upcoming Events
Immune Resilience, Rejuvenation and Recovery: Understanding Modifiable Risk Factors for Viral Illness – BANT AGM and Conference 2021
BANT AGM and Conference 2021
Featuring leading educators and clinicians who are experts on emergent scientific and clinical evidence in the specialist area of immunological health and the relationships between viral illness, metabolic health, nutrition and lifestyle medicine.
To book, or for more information visit the link below.
https://www.nmi.health/bant-agm-conference-2021/
5 Steps to a Successful Private Practice – How to Run a Sustainable, Profitable Clinic
Acquisition, Efficacy and Efficiency, Scale, Enhance, Mentor

Clinical Education are proud to announce a brand new online event, running from April 28th – May 6th 2021.
Featuring world renowned speakers from The Institute for Functional Medicine and the Evolution of Medicine, and our very own Michael Ash and Antony Haynes, this event promises to deliver a first-class education experience. You can  learn at your own pace every aspect of delivering, scaling up and enhancing a successful, effective private practice.   This course is aimed at  healthcare professionals who are already, or interested in, establishing an effective and successful private practice.  The course will teach proven strategies to improve the efficiency of your practice and show you  how to achieve better results and consistent success, whilst avoiding 'burnout'.
Learn How to Develop and Evolve the Essential Components of a Successful Practice:
Money Management
Time Management
Practitioner Well-Being
Vision
Patient Management
Scaling Practice
Enhance Consultations
Satisfaction and Confidence Enhancement
Attract New Clients
Sustain your own health and optimise time management
Delivered over a course of 9 days via an online, dynamic event platform, the course consists of a mixture of on-demand recorded lectures, research paper links, emails, interactions and workshop/case study tasks via a closed Facebook Group and a 2 hour Live Question and Answer Session to conclude.
Further Information
For Information regarding Speakers, Price, Schedule and booking, please visit  https://pponline.clinicaleducation.org/