Your Country

botanica2020 Celebrating Herbs and Aromatherapy
clinical aromatherapy and herbal therapeutics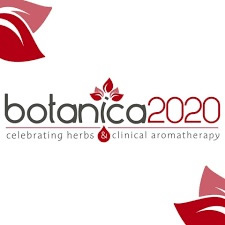 Start Date

Sep 18, 2020

End Date

Sep 20, 2020

Company

Essential Oil Resource Consultants, Int'l Journal of Clinical Aromatherapy

Contact

Rhiannon Lewis

Telephone Number

+33 483 11 87 03 Mobile: + 33 632 39 58 43

Email

Other Email

Website

Other Website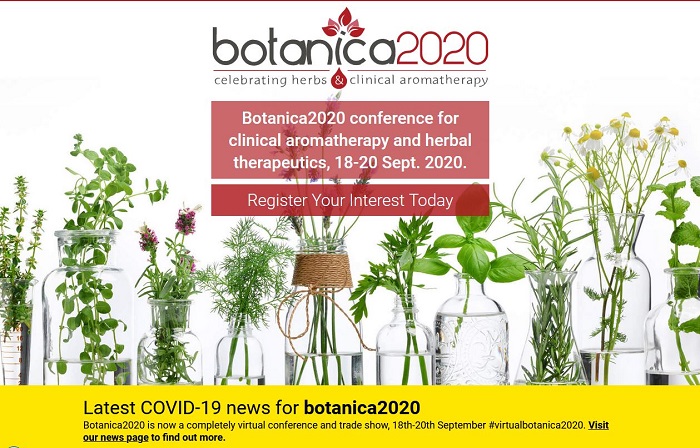 What is Virtual Botanica2020?
Virtual botanica is a fully online conference and trade show experience celebrating clinical aromatherapy and related herbal therapeutics.
You attend from the comfort of your home / office without the expenses and other challenges involved in travelling to an in-person event.
---
What are the Dates and How is it Structured?
The dates and structure of the event is as follows:
18th & 19th September 2020: botanica conference, aromatherapy educators' roundtable discussion and dynamic trade show
20th September 2020: botanica masterclass workshops and dynamic trade show
On all 3 days of the event, there is also a live networking lounge for you to connect with other delegates and ask our expert speakers questions about their presentations.
You will have the option of attending for 2 days (18th & 19th September) or 3 days (18th - 20th September) based on your registration level.
What is Botanica2020?
Botanica2020 is the fifth edition of an international and independent conference series that showcases excellence in clinical aromatherapy and related herbal therapeutics. It brings together researchers, aromatherapists, herbal medicine practitioners, allied health professionals, aromatic and medicinal plant growers, distillers and suppliers from around the world for three full days of education, trade show, networking and rich collaborations.
Botanica is the brainchild of Rhiannon Lewis, director of Essential Oil Resource Consultants and editor of the International Journal of Clinical Aromatherapy. The first conference edition - botanica2012 - came about as a result of her desire to create an independent professional platform where both clinical aromatherapy and herbal medicine could affirm and celebrate their mutual plant connections - thereby enhancing communication between these two distinct but related disciplines. Since then, every two years, the event has continued to expand in terms of its content and international reach and is now established as the leading clinical aromatherapy conference worldwide.
Botanica2020 is the first conference edition to be held on mainland Europe; previous events were held at universities in Dublin, Ireland and Brighton, England.
For 2020, the festival hall and congress centre in the lakeside resort of Bled in Slovenia is set to welcome up to 500 delegates from over 40 different countries.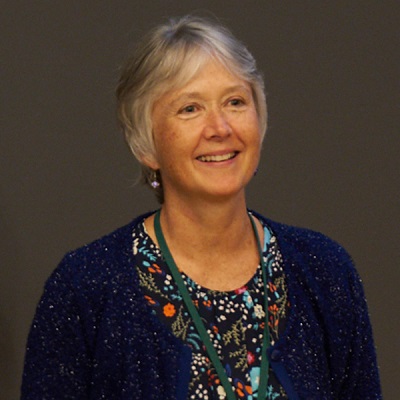 Rhiannon Lewis The Organizer
Rhiannon Lewis has been active in the field of clinical aromatherapy for the past 30 years as a practitioner, author and educator. Her interest in essential oils and related plant extracts effectively dovetails with her passion for making a difference to health and quality of life using plant medicines.
Rhiannon's background in healthcare (nursing), education and publishing has enabled her to effectively share her knowledge, experience and skills with professionals working in diverse clinical settings around the world.
A busy international trade show runs alongside the three days of the conference enables sourcing of quality products, suppliers and business opportunities. Post-event, there is a rich one day programme of workshops where participants have further opportunity to deepen their knowledge and extend their skills with experts.
Building community, fostering mutual respect and forging rich and lasting connections between all conference participants is a hallmark of the botanica conference series. Here, excellence in education is delivered in a warm and convivial atmosphere that is atypical for professional events of this calibre. This "Essence of Botanica" is where plant passionate professionals come together to share their knowledge, skills and expertise and make lasting relationships with like-minded professionals from the world over irrespective of their status, affiliations or credentials. The high percentage of returning participants attest to botanica's success.
Another feature of botanica is the rich social program where participants have the chance to renew existing professional relationships as well as make new and lasting connections. For this purpose, networking time is consciously built into the conference program.
As a means to providing equal opportunities, at botanica2014 Rhiannon initiated the botanica bursary scheme, raising funds to enable participants with limited finances to attend future events. To date, almost 50 bursary places have been awarded thanks to fund raising and generous sponsorship. For botanica2020 a further 15 bursary places will be awarded following independent assessment of all bursary applications.