Your Country

CPD Accredited Course in Pelvic Correction
Pain Management and Empowered Healing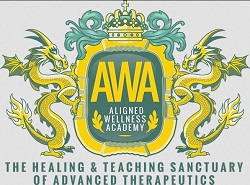 Start Date

Ongoing

Company

Aligned Wellness Academy

Address

200 Vaughan Road, West Harrow

Address1

North West London HA1 4EB

Contact

Alexander Barrie / Wei Wu

Telephone Number

020 8423 5659 / 07503 171 377

Email

Website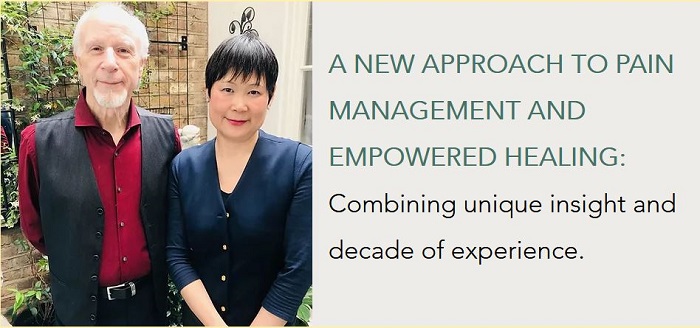 Mind/Body/Spirit Event - Olympia
28th-31st May 2021

Calling all osteopaths, chiropractors, massage therapists, shiatsu
practitioners, yoga teachers and anyone interested in pain management!
Take your practice to the next level with this comprehensive 3-day training workshop, which unites the expertise of two renowned Shiatsu healing practitioners. Train in a whole new healing modality combining Taiwanese Yuan Shi Dian (Origin Point Medicine) as taught by Wei Wu, and Pelvic Correction for the relief of back and musculoskeletal pain as taught by Alexander Barrie.
The complementary elements of these two modalities offer therapists and healers the framework to support their clients to greater wellbeing: Pelvic Correction aligns the spine and Yuan Shi Dian eliminates residual pain. Both facilitate the transition into a pain-free, positive and healthy future.
​

Founder of The Alexander Barrie System of Pelvic Correction™︎

Registered craniosacral therapist and shiatsu practitioner

Back pain consultant

British Wheel of Yoga teacher

​Founder of The Alexander Barrie System of Pelvic Correction™︎

​Drawing on 35 years practising a variety of natural therapies, Alexander now takes a deeply intuitive approach to his work. Guided by the recurring problems he witnessed in his clients he founded The Alexander Barrie System of Pelvic Correction™︎ to ease back pain and offer freedom from deep-rooted musculoskeletal issues.

He has written three books, including one specifically on pelvic alignment. A father of one, he lives in North London with his wife, and in his spare time is a musician and astrologer.
Practitioner in Yuan Shi Dian (YSD) / Origin Point Medicine

Registered with the Shiatsu Society as a Senior Practitioner (SRSS)

Traditional Chinese Medicine practitioner

Senior Associate Member of The Royal Society of Medicine

​Growing up in Beijing with a respected medical doctor father, Wei inherited Traditional Chinese Medicine skills and knowledge. Now a pioneering London therapist, she has gained years of clinical experience in the West and Taiwan. Driven by a deep care for others, becoming a healing therapist was a long-held ambition for Wei, whose training extends to the rare Yuan Shi Dian (YSD) / Origin Point Medicine, which eases pain and treats serious disorders.

With a focus on empowering her clients to live their healthiest lives, she is also trained in nutrition and the use of fasting to heal the body.
The Alexander Barrie System of Pelvic Correction™
This System that took many years to come into being, favourably lifts the sufferer out of back pain and other musculoskeletal aches and pains. Though the participant partakes in the rehabilitation process. Thus, success is assured in 98 percent of cases. Bodywork, especially over the spine itself is administered, then gentle adjustments made to the bony joints, and the relevant techniques set to give the patient the ability to have control over his/her body alignment. This is the specialty practiced at Alexalign Clinic under the aegis of: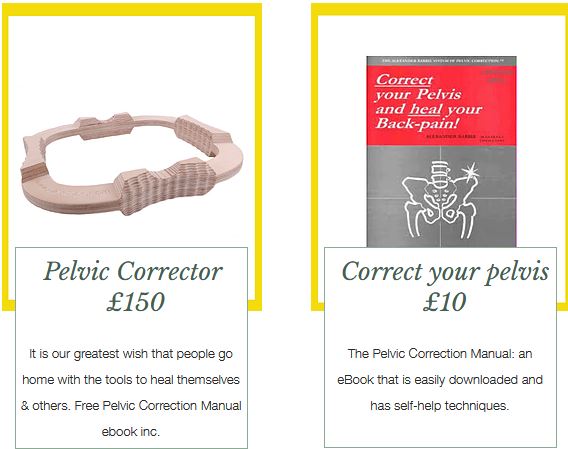 Keeping your Pelvis Aligned (CPD Accredited Course) - 3 day
This course is CPD accredited and for professionals and non-professionals in a variety of fields including osteopaths, chiropractors, massage and shiatsu therapists, yoga teachers, and other bodyworkers. An expansive addition to any CV, after training with AWA you'll be certified to practise the techniques with clients, help them manage back and pelvic pain, and take a proactive approach to their wellbeing.
ONE TICKET FOR A THREE DAY WORKSHOP - OPEN FOR ALL PROFESSIONALS AND NON PROFESSIONALS.
To be Rescheduled for 2021 due to Covid Restrictions