Your Country

Unbalanced mental states (with no physical findings) like ADHD, anxiety, OCD, Bipolar disorder and autism for example, are the result of unbalanced personal numbers. Certain feelings and behaviour patterns exist in our personal numbers. Personal numbers are found in our names, birth dates, personal year numbers, personal period numbers, personal month numbers etc.
Numbers and the energies they represent carry different qualities in them. They are either balanced, unbalanced or somewhere in between. Depending on the number, it's either 'cold', 'warm', 'open' or 'closed'. Numbers are energy and those energies turn into feelings and behaviour. That's simply because those numbers / energies exist in our energy field and therefore influence our feelings and behaviour.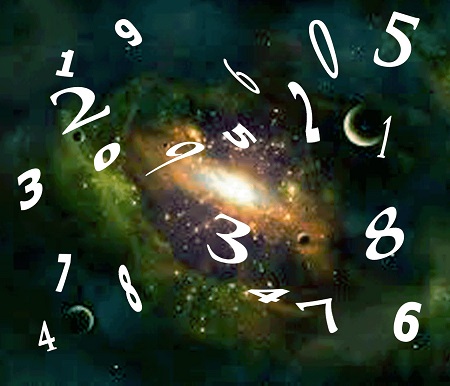 Outside energies also affect our energy field; I'm sure everyone of us has at some point noticed that we don't like to share the same space with a certain person. Because when we do, we are automatically under the influence of that person's energy field more or less. And we don't necessarily like those energies (number-energies) that energy field represents.
People, who's energy field is too open (too much open number-energies), carry outside energies with them more easily than people with closed number-energies (closed energy-field). In other words, outside energies affect them more easily and it affects their peace of mind at the same time.
People with closed energy-field (closed number-energies) are more grounded and mentally balanced. Outside energies don't easily 'go through their energy field'. Open number-energies are the main cause of mental unbalance / 'mental illnesses'.
Balance is everything when it comes to numbers; we are mentally balanced when our personal numbers are in good balance with each other. In other words; it's necessary to have both open and closed numbers and the energies they represent in our energy field.
I'll continue with my favourite subject; marriage and the name change. Every day people get married and women change their name because of it. When they change their name, they change their personality, as their personal numbers change. When the change is drastic, in some cases, the marriage ends in divorce in less than two years. No matter what circumstances, name change is about changing our personality at the same time.
We are used to explaining our behaviour with our past and through other people; "I'm depressed because my childhood wasn't so great", "I'm an alcoholic because my dad was one", "I'm artistic because my mom is", "I'm aggressive because my dad was aggressive" etc.
In order us to go forward, we have to abandon these thinking patterns. Those theories exist simply because there hasn't been any other explanations - logical explanations that is. The answer isn't always logical. Not everything can be explained using logic and 'common sense'.
All kinds of feelings and behaviour patterns are seen in our personal numbers:
Tendency to substance abuse;
Controlling behaviour;
Lack of concentration;
Aggressiveness, withdrawnness, manic-depressive behaviour;
Lack of self-confidence, confidence, arrogance;
Anxiety, nervousness,
Emotional coldness, warmness.
Energies are the driving force behind our feelings and behaviour, especially our personal energies, our personal energy field. And those energies change every day. We might feel mentally balanced today and the next day can bring anxiety if our personal numbers change into unstable numbers / energy. I'm referring to personal day-energy, personal month-energy, personal year-energy etc. which change constantly. And of course, when we change our name, we change our feelings and behaviour.
To me ADHD, OCD and other mental 'illnesses' are simply words describing people's personal feelings and behaviour - their personal numbers.
Personal numbers and the energy they project influence our energy field. That energy field defines our feelings and behaviour. If there's no physical, apparent findings explaining the unbalanced mental state, the reason is found in our personal numbers. I have studied ADHD, OCD, autism, anxiety, anorexia nervosa and other mentally unbalanced behaviour patterns using numerology; the answer to these unbalanced mental states and behaviour patterns are always found in personal numbers and the energies they represent.
Pretty much every 'abnormal' behaviour pattern has its own label put on it. There's a reason for word 'autism spectrum'; we all have different personal numbers and therefore different behaviour. It's impossible to have the exact same type of 'autism' when we are different from each other.
People with autism have "difficulties in the areas of social interaction, communication, and/or stereotyped behaviour patterns or interests". These are typical cases of closed energy fields - too closed. There's a balance missing because closed numbers / number-energies have taken over that person's energy field. Open numbers are missing in important places in that person's personal numbers. I'm talking about autism diagnoses with no physical findings explaining the behaviour.
Numbers also affect us on a physical level; certain number-energies cause high blood pressure, insomnia, headaches, slow metabolism etc.
Every number or number-combination represents a different kind of energy. That energy transforms into feelings and behaviour.
It's all about the balance of open numbers and closed numbers in our energy field; as long as our numbers are in good balance with each other, our mental health is good.
Numbers are the essence of our feelings and behaviour.
Comments:
No Article Comments available
Post Your Comments: